Helio Castroneves indicated that he will not attempt to qualify for the 2023 Daytona 500 during a press conference held before to the Rolex 24 at Daytona.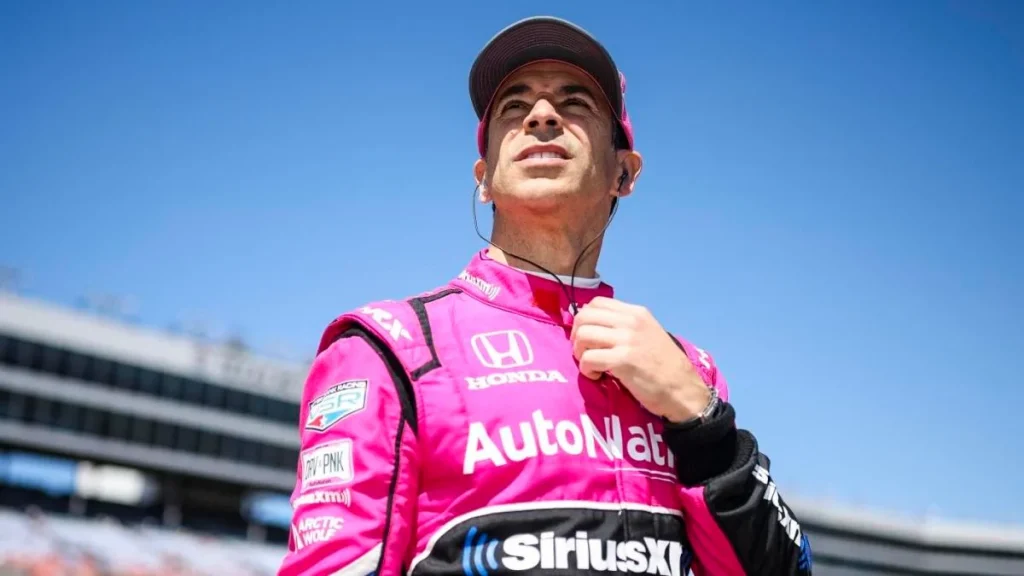 The four-time Indianapolis 500 champion's interest in competing in NASCAR's biggest event was the subject of a lot of rumors.
In 2022, the Tony Stewart-cofounded Superstar Racing Experience (SRX) series saw a few appearances from the 47-year-old Brazilian driver. Don Hawk, the CEO of SRX, promised him that if he was able to win, he would work to get him a seat in the Daytona 500.
Castroneves defeated Bubba Pollard and Ryan Newman to emerge victorious at Five Flags Speedway.
Some speculated that he may show up in a third Trackhouse Racing car using the same Project91 program that provided Kimi Raikkonen a chance at Watkins Glen the year before. But it was never anything more than a rumor.
Recent rumors put him in the racing for Kaz Grala's No. 50 The Money Team Racing seat for the 2022 Daytona 500. That too never materialized, and even if he did manage to secure a seat, it would be challenging to make the field in this year's race, which features seven-time Cup champion Jimmie Johnson.
He eventually admitted on Thursday that it won't happen this year, but he still has an interest.
"Unfortunately for me, lack of experience, no testing, a lot of things… I believe it will be a little bit tough for myself in such a short notice and to go to a place where you have to race yourself into it," he explained to the assembled media.
"So as of right now, yes, it's not going to happen, but we did have an opportunity. We just got to elaborate a little bit more to give me a little more experience. There are more things to come ahead of us, but as of right now I want to focus obviously on the IndyCar program, as well as this race [Rolex 24]."
Castroneves continued that he had not ruled out competing in the Daytona 500 again in the future and that he might still go to see its 65th running the following month.
Castroneves will be looking for a third consecutive overall victory in the 24-hour endurance event at Daytona in the near future. Tom Blomqvist, his co-driver, qualified the No. 60 Meyer Shank Racing Acura for this year's race on the front row.
We bring out some of the most well-known NASCAR drivers' apparels , all of which are available at reasonable costs. Visit our link now if you are interested in the racing clothing collection:
Nascar, NASCAR Cup Series, Xfinity, Helio Castroneves, Daytona 500, Tony Stewart, Jimmie Johnson