Alex Albon believes Max Verstappen's good fortune in Abu Dhabi compensated for his bad luck earlier in the season.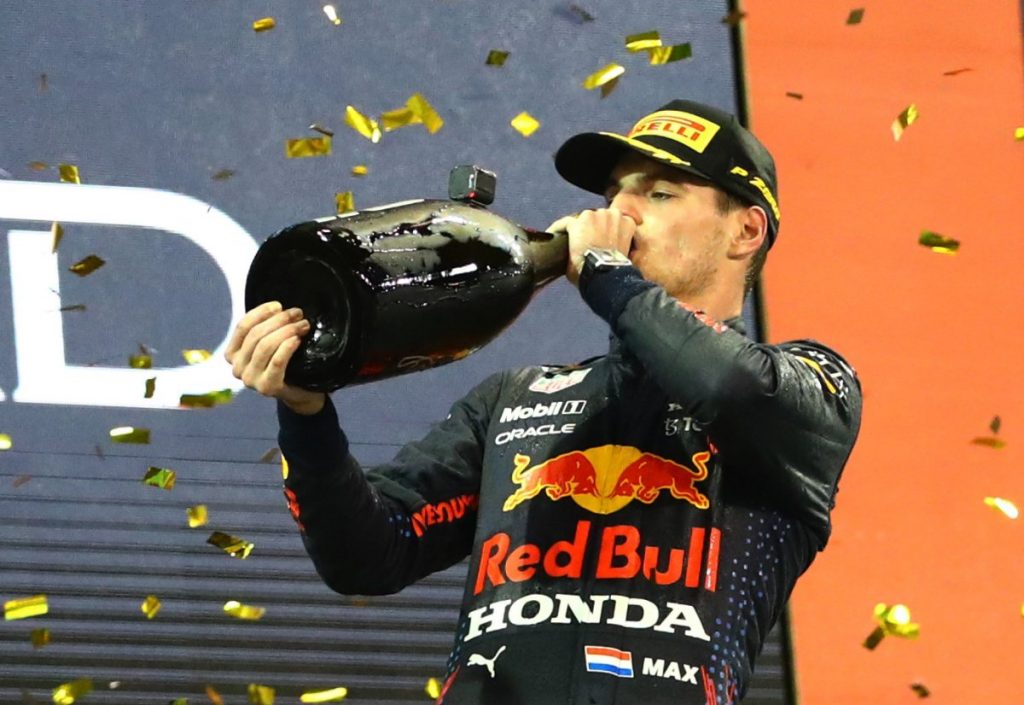 In the closing phases of the Abu Dhabi Grand Prix, Alex Albon, who was Red Bull's reserve and development driver in 2021, believes Max Verstappen had the luck he deserved.
Verstappen had been defeated by Lewis Hamilton during the course of the race at Yas Marina, and it needed a late Safety Car intervention and a change of tyres to bring him back into contention for the race's final lap. Verstappen stormed past Hamilton on the final lap to claim the title, taking advantage of Mercedes' failing to bring Hamilton in for a tyre change.
Albon believed that Verstappen's karma had balanced out after misfortunes in Azerbaijan and Hungary, as well as a race-ending accident with Hamilton at Silverstone.
"I understand both sides of the story, but I have to say I'm a bit of a believer [in karma]," Albon told Motorsport.nl.
"I feel many decisions or moments this year have gone against Max.
"Just look at Silverstone, Hungary, Jeddah, and even the first lap in Abu Dhabi. So yes, we were incredibly lucky at the last minute but, at the same time, I think we earned that luck.
"Nothing against Lewis and Mercedes but, in a way, we got the karma we deserved as a team that Sunday. That's how most things balance out over a season."
Putting in the work in the background
Over the course of 2021, Albon received a lot of appreciation from his Red Bull supervisors for the hard work he put in back in the simulator to help Sergio Perez and Max Verstappen fine-tune the setups of their RB16Bs at each race weekend.
Albon departs Red Bull for a race seat with Williams, knowing that he made a difference in Red Bull's title pursuit.
"This title feels great, also for me," he said.
"The guys have worked so incredibly hard, not just me, but everyone in the factory. And yes, it just feels great to be rewarded for that. Even though I only contributed 0.1 percent to the end result, it wasn't in vain and this success gives me great satisfaction."
Albon also disclosed that his duty in the Red Bull simulator was increased during the season's final two Grands Prix weekends, with a shift in emphasis away from 2022 development.
"As the title race got more exciting, we've refocused our work on this year's car," he said.
"In any case, we did more for the races in Jeddah and Abu Dhabi than we would do in the simulator for a normal race weekend. Fortunately, that worked out very well!"
The uniforms of FORMULA 1 racing drivers are currently available at the following websites for a reasonable price: