At the age of 37, Lewis Hamilton is preparing for a new phase of Formula One and a duel with rookie teammate George Russell.
As he plans for the upcoming season, Lewis Hamilton has clarified that he wants to stay in Formula One for a long time. He told the audience that he is stronger and hungrier than ever before.
It comes after he informed select members of the media that he doesn't anticipate to race into his 40s like his former rival Fernando Alonso.
Those remarks might indicate that his time in the sport is drawing to a close at 37, but the Briton insists that he still has the fitness and work ethic to beat the youngsters vying for his numerous records.
Hamilton: At 37, I am fitter that ever before
"I'm always trying to be better, I'm always trying to be the best version of myself," he told fans, speaking at the 2022 Dubai Expo.
"I think we live in a crazy time in the world and for all of us, probably, we're always just trying to stay focused on being happy, finding that happy centre, you know, being the best you can be every single day.
"For me, right now, it's focusing on being the healthiest I can be. I think today, I feel the healthiest, the fittest I've ever been, the most focused.
"My work ethic, I think, is better than it's ever been. I know exactly what I want, and I know exactly how to get there. It's not an easy road, but I know together we can do it."
Hamilton's work ethic remained the same after seven titles
"I hope so, I hope so! One day at a time, right? I think one day at a time," Hamilton remarked when asked if he expects to be around for a long time.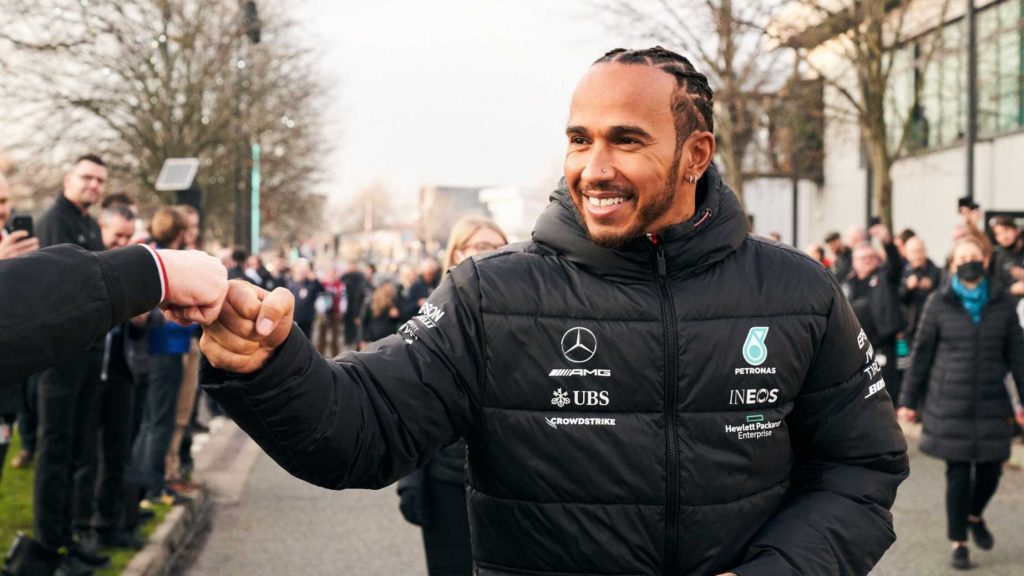 "What I do know is that I still love what I do. I'm still so challenged. I didn't think at this age I would feel so sharp and so energised.
"I'm still getting up for my morning runs and still putting those workouts in, still putting the time in, more than the other youngsters do!
"I've had the success that I've had, so I'm grateful that I've still got that hunger, and we'll see."
Below are some of the most well-known Formula One drivers' uniforms, all of which are available at reasonable costs. Visit our link now if you are interested in the racing clothing collection:
Abu Dhabi, F1, F1 2022, Formula 1, Grand Prix, Lewis Hamilton, Mercedes, George Russell