The new chance created by the 2022 rule changes, according to McLaren's James Key, will allow Daniel Ricciardo reclaim his previous great form this season.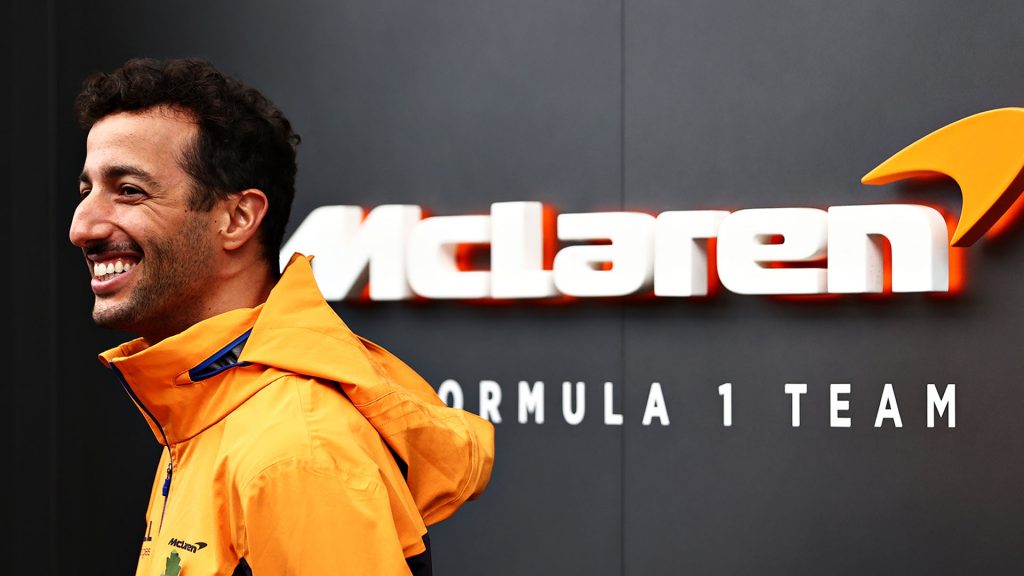 After a fairly uneventful year in '21, McLaren is cautiously confident that their 2022 car design would enable Daniel Ricciardo back to his normal high quality this season.
While Ricciardo's triumph at Monza was McLaren's first in nine years, 2021 was primarily a frustration for the Australian as he acclimated to life with McLaren after competing with Renault in 2020.
Because the revolutionary new regulations make 2022 a blank slate for all drivers and teams, McLaren Technical Director James Key feels that the issues that held Ricciardo back in 2021 will be significantly alleviated on the new car.
"We were aware of aspects of weaknesses we had, some circuits really suited his strengths and we could see that the performances were strong and others, which were the opposite direction," Key told media, including RacingNews365.com, during testing in Barcelona as both McLaren drivers performed strongly throughout the three days.
"We could see in the data what those strengths and weaknesses as well but, given the complexity of these cars, particularly with the previous aerodynamics and setup options, there wasn't a silver bullet – you had to develop your way out of them.
"So given the fresh opportunity for the new cars, there was a good opportunity not to fall into the trap of having the negative behaviours, which we've been keeping a close eye on. It's not to say we've solved some of those things but, certainly with a new opportunity, we were very aware of what we needed to work on."
Key: "The MCL36 still feels like a McLaren"
However, Key warned that Ricciardo may need to make some changes to get the most out of the MCL36, given it retains some of the McLaren's normal characteristics.
"So the same kind of phenomena and challenges with things like aero sensitivities and tyre sensitivities and other things – they are still there, but they're all different in some way or need to be developed differently," Key explained.
"There's certainly McLaren traits in there, it does feel like a McLaren, but it's not the extremes that we had before.
"We can see that strengths and weaknesses are beginning to emerge and we're obviously looking at where we can try and improve the weaknesses."
Both Ricciardo and Lando Norris liked the car's initial feel, but a larger data set is needed to have a clearer view of where they stand, according to Key.
"I think fundamentally, both drivers have got on OK with the car," he said.
"Let's see how we go in Bahrain at a different track, and so on. But there have been no major upsets, it's all worked as we expected it. We know we've got a couple of areas we need to improve on for sure. But I would say overall, it's been maybe even an easier car to drive so far.
"Overall, I would say we've taken a step in the right direction but, for sure, there's still some work to do."
Several racing suits inspired by F1 racing drivers are currently available at the following websites for a reasonable price:
Daniel Ricciardo, F1, F1 2022, Formula 1, Grand Prix, Lando Norris, MCLAREN