Alex Albon has shared his expectations for the Williams team's potential advancement as he gets ready for his second year with the Grove-based uniform.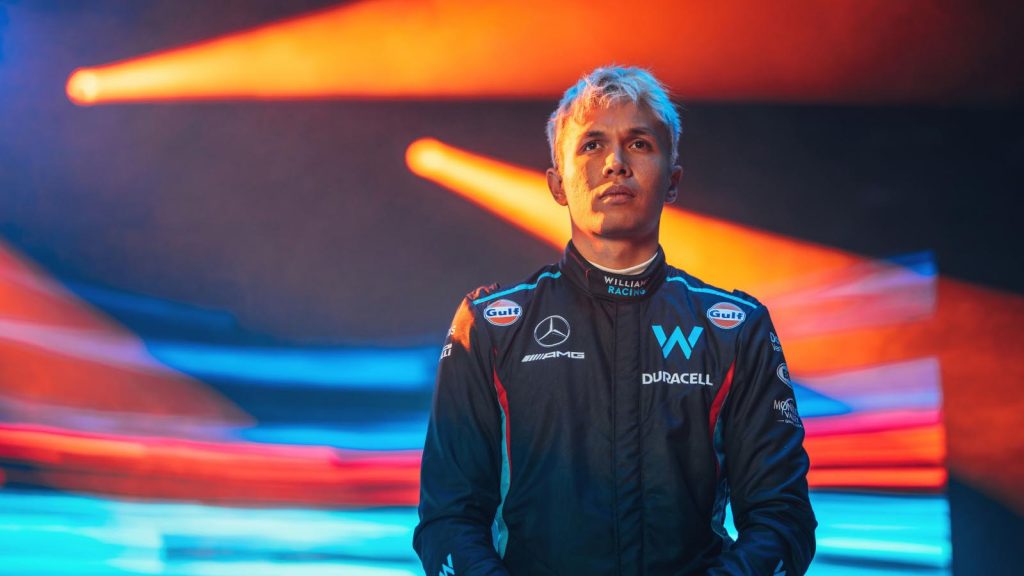 After the team's problems the past season, Alex Albon hopes Williams can be in a "good place" for 2023.
Logan Sargeant, a rookie teammate, will join Albon as he begins his second season with the Grove-based team.
Albon, who accompanied Sargeant in introducing the latest FW45 livery at the squad's official launch, has recognized that they must be realistic in their goals for the year ahead given that the team completed 2022 at the bottom of the Constructors' Championship.
In light of the previous year, Albon admitted to the media, including RacingNews365.com, that "realistically it wasn't where we wanted to be."
"Coming to this year, there were some clear things with the FW44 that we needed to address, which wouldn't have happened just with some updates.
"It took more long-term thinking regarding that, especially obviously with the budget cap and all that kind of thing to consider.
"I feel like, from what I've done so far in simulator, we have addressed a few of [those] things."
Albon hopes Williams having a "strong platform"
Albon adds that while there have been encouraging prospects thus far, the squad will not really know where they stand until the season begins in Bahrain in March.
Albon remarked, "Only in Bahrain will we really [be able to] tell regarding correlation or whatever."
"But in terms of expectation, I think we can have a good platform to start, [and a good] balance through low-speed and high-speed, technically speaking. I think we'll be in a good place.
"But it's hard to say just because, of course, we can say we've made a better car than we had last year, but everyone has. It's all [in] perspective of how much have we gained compared to everyone else?"
We bring out some of the most well-known FORMULA 1 drivers' apparels, all of which are available at reasonable costs. Visit our link now if you are interested in the racing clothing collection!
F1, F1 2023, FIA, Formula 1, Grand Prix, Williams, Williams Racing, FW45, Gulf, Alex Albon, Logan Sargeant