Chris Buescher won the pole for the #NASCAR Cup Series event at Dover (Del.) Motor Speedway on Sunday, holding off late attempts from Hendrick Motorsports.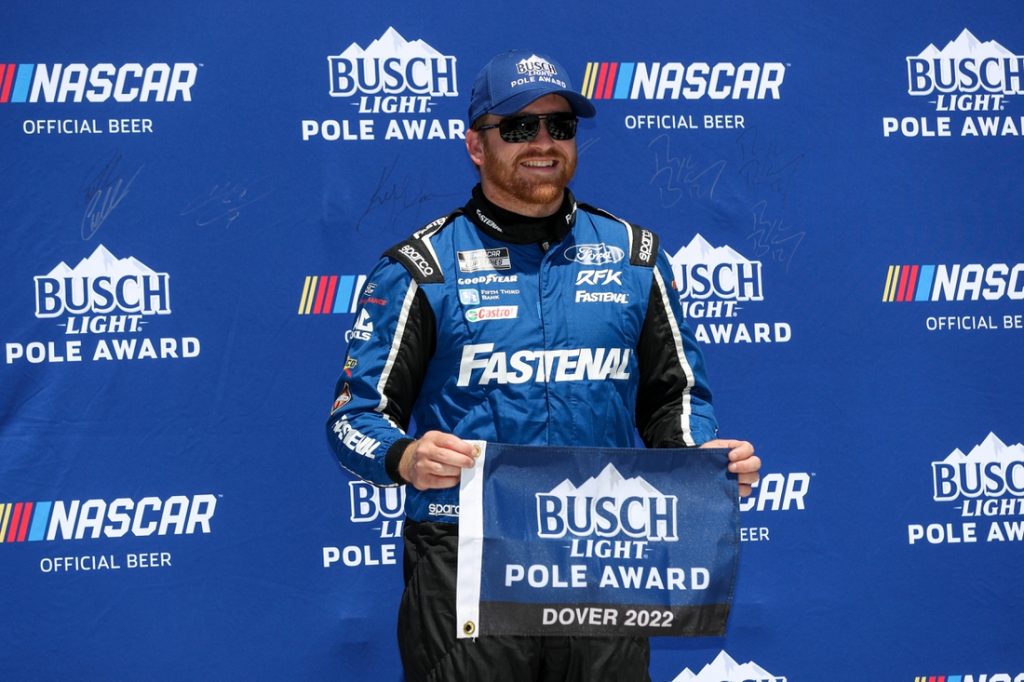 Buescher had qualified 4TH quickest in Group A in Round 1, but his lap of 160.149 mph held up in the last round to earn him his first professional pole.
Roush Fenway Keselowski Racing hasn't won a pole since 2017 and hasn't won on a non-superspeedway track since 2013.
"That's just awesome right there," Buescher said. "It did everything in practice that I wanted. Brad (Keselowski) went out there and put down some really great laps and came over saw some things and relayed it. We did a good job working on this thing.
"We went out and got on the front row. That's a heck of a start. Awesome to do it here in Dover – I love this place. It's a ride; we are flying around here. That's more throttle time I think I've ever had around Dover.
"I'm proud of everybody. Now we have to keep it rolling."
Denny Hamlin finished second (159.744 mph) while Kyle Larson finished third (159.631 mph). The top-five was completed by Chase Elliott and Ryan Blaney.
Alex Bowman, Ross Chastain, Daniel Suarez, Bubba Wallace, and Kyle Busch round out the top-10 starting lineup for Sunday.
Three of the four racers from Hendrick Motorsports will begin in the top 6 positions. William Byron didn't try to qualify after wrecking in practise.
Below are some of the most well-known NASCAR drivers' uniforms, all of which are available at reasonable costs. Visit our link now if you are interested in the racing clothing collection:
Dover Motor Speedway, Grand Prix, IndyCar, Chris Buescher, Nascar, NASCAR Cup Series, Hendrick Motorsports, XFinity