Kyle Larson has consistently been quickest throughout the whole weekend, according to the results.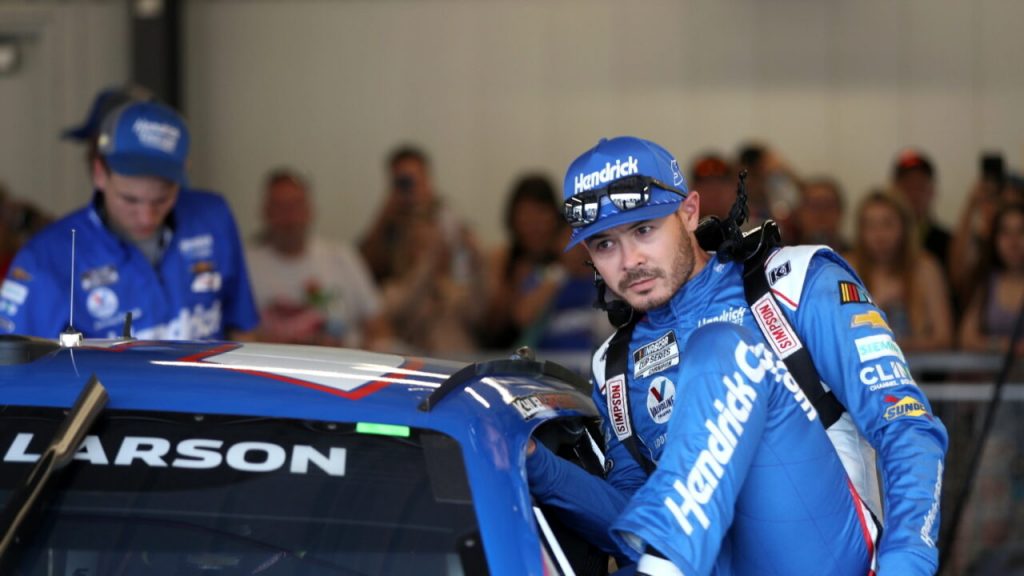 The Phoenix Raceway's best driver on Friday, Larson, backed that up with a flawless qualifying run on Saturday.
Being the penultimate car out in the last round of qualifying, Larson's No. 5 Hendrick Motorsports Chevrolet set the quickest time in his Round 1 qualifying group and outran Denny Hamlin to win the pole position for Sunday's NASCAR Cup Series race.
For Larson, it is his 15th career pole, and his first of the 2023 season.
"It's definitely a blast," Larson said when asked how fun it is to drive a car like he has this weekend. "A huge thank you to everybody at Hendrick Motorsports and especially this No. 5 car for getting a new aero package thrown at them and doing their homework.
"I was super-happy about yesterday. I thought my car handled good and had a lot of speed in it and it translated into qualifying today.
"It's a tough race, though, tomorrow. These Next Gen races are really, really hard to win. It would be nice to get a little redemption on last week but we're off to a good start (this season). That's all you can ask for."
On the last round, Hamlin was one of the first to leave, finishing second (129.931 mph), and William Byron, the victor from the previous weekend, finished third (129.922 mph). The final two places were held by Christopher Bell and Brad Keselowski.
Ross Chastain, Michael McDowell, Ryan Blaney, Kyle Busch, and Erik Jones round out the top-10 starting lineup.
The race on Sunday will mark the first since NASCAR adopted new aero rules for road courses and most tracks measuring 1.058 miles or less, notably Phoenix, this season.
The package includes a 2-inch spoiler as well as the reduction of the three diffuser strakes and engine panel strakes that were tested in Phoenix during the off-season. The modifications were predicted to lead to a 30-percent reduction in downforce.
We bring out some of the most well-known NASCAR drivers' apparels , all of which are available at reasonable costs. Visit our link now if you are interested in the racing clothing collection!
Nascar, NASCAR Cup Series, Xfinity, Kyle Larson, Hendrick Motorsports, Denny Hamlin, Phoenix Cup pole