John Hunter Nemechek is switching to Joe Gibbs Racing's Xfinity Series full-time following an accomplished two-year career with Kyle Busch Motorsports in NASCAR Trucks.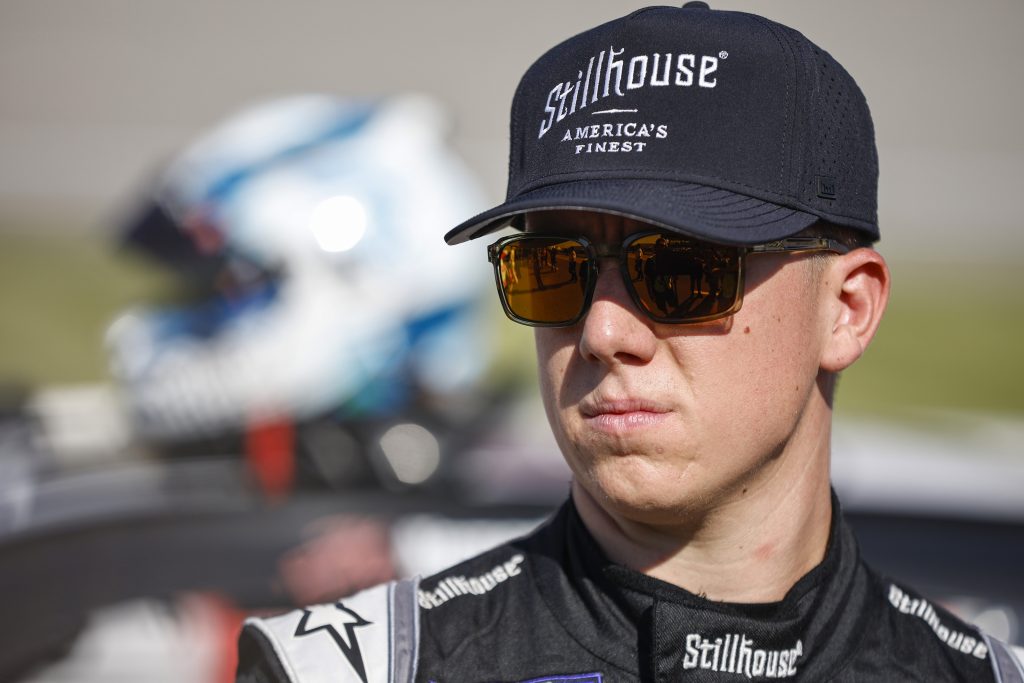 Nemechek will race JGR's No. 20 Toyota exclusively in the Xfinity Series in 2023, according to a statement released by JGR on Thursday.
The crew of Nemechek will be led by Ben Beshore, who formerly worked as Kyle Busch's crew chief in the Cup Series this past offseason.
"I'm appreciative of the opportunity to get back to competing full time in the Xfinity Series," said Nemechek. "JGR is a group that I know I can win with after getting that win at Texas in 2021. I'm excited to get to work on the 2023 season so we can go out and win some races and compete for a championship."
More than 250 starts in NASCAR's three national series, Cup, Xfinity, and Trucks, have been completed by the Toyota development racer. Nemechek has won a total of 7 races and seven pole positions in the last two seasons in the trucks at KBM.
Nemechek, 25, is familiar with JGR because he won in the Xfinity Series with them at Texas in 2021 and participated in three races driving the No. 18 in 2022, with a good result of second at Richmond.
The No. 20 will have Mobil 1 as its major sponsor during the entire season.
"John Hunter has shown the dedication it takes to be a successful racecar driver," said Steve DeSouza, JGR's executive vice president, Xfinity Series and driver development. "He has experience at all levels of NASCAR that will be valuable to the team in 2023.
"We are excited to add him to our driver lineup for the year and look forward to the success the No. 20 team will see."
We bring out some of the most well-known NASCAR drivers' apparels , all of which are available at reasonable costs. Visit our link now if you are interested in the racing clothing collection:
Grand Prix, IndyCar, Nascar, NASCAR Cup Series, Xfinity, John Hunter Nemechek, Joe Gibbs Racing, Kyle Busch Motorsports, Kyle Busch, NASCAR Trucks