Renovations to the famous North Wilkesboro Speedway's 75-year-old circuit have started.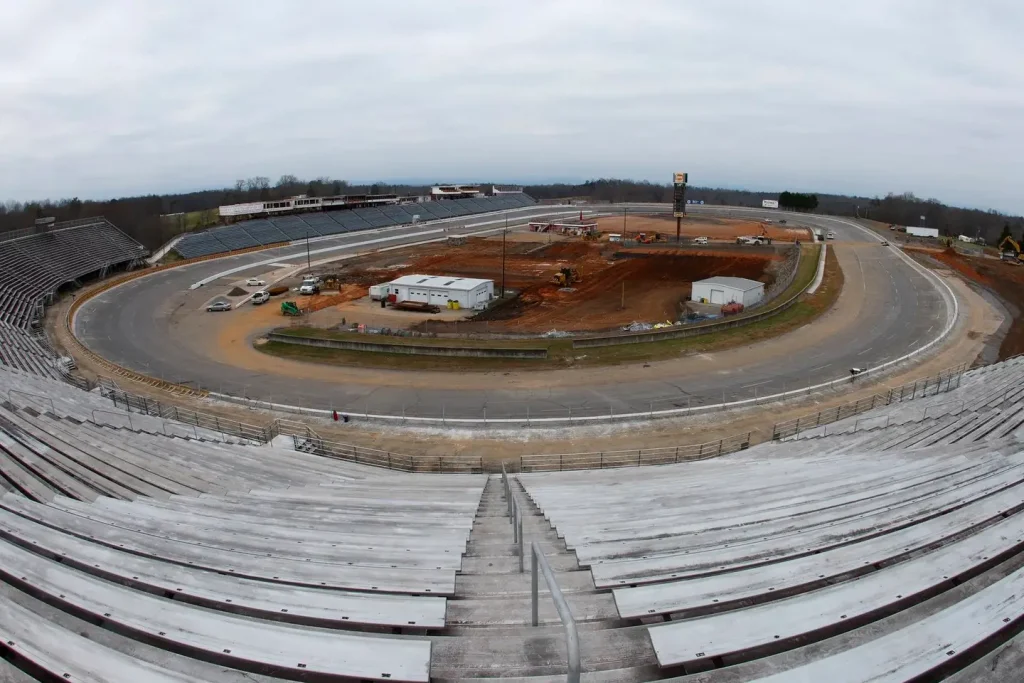 The legendary racetrack reopened earlier this year and will host the All-Star Race and NASCAR Cup Series in 2023.
The area, which was last recently resurfaced around 42 years ago, will remain untouched for the big event. Despite Winston Cup ceasing to be NASCAR's official sponsor at the completion of the 2003 season, Winston Cup emblems can still be seen all over the facility. The track is a relic from a bygone period and is adored by audiences.
In 1949, the racetrack was indeed a part of the first NASCAR Cup Series schedule, and Bob Flock won the race. Since 1996, when Jeff Gordon defeated Dale Earnhardt Sr. to win the last race, the sport's top level has not yet competed there.
Also check out these images from the raceway as the multi-million dollar renovations start.
We bring out some of the most well-known NASCAR drivers' apparels , all of which are available at reasonable costs. Visit our link now if you are interested in the racing clothing collection:
Grand Prix, IndyCar, Nascar, NASCAR Cup Series, Xfinity, North Wilkesboro Speedway, Winston Cup, Jeff Gordon, Dale Earnhardt Sr.