As he moves for Aprilia and RNF for the 2023 season, Miguel Oliveira departs KTM on good terms but confesses that he "didn't do what I wanted in terms of results."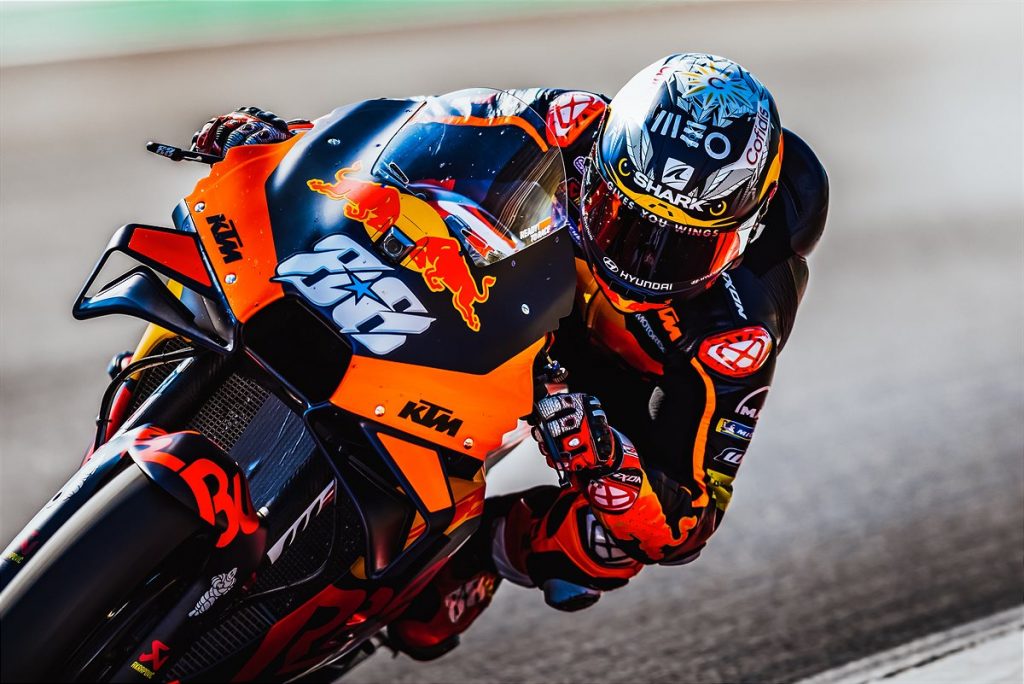 After placing second in the Moto2 category with the Austrian manufacturer the year prior, the Portuguese racer made his MotoGP start with Tech3 KTM in 2019.
From 2020 through 2022, Oliveira raced for KTM with the factory team and Tech3 and won five races. His highest championship placing was tenth in 2020.
Oliveira will seek refuge with RNF Racing when it starts its partnership with Aprilia upcoming season after being kicked out of his factory team ride to make room for Jack Miller and deciding against a return to Tech3.
Oliveira believes his time with KTM has been fruitful, but he feels that he hasn't accomplished everything he set out to with the brand. Oliveira made this statement in Valencia during the 2022 season finale.
When questioned by Motorsport.com if he had succeeded with KTM, he responded, "I think it has been four successful years."
"For sure things have not gone as smooth as I would have liked. For sure 2019 and 2020 with half a season of injury definitely cost us a lot, some good results.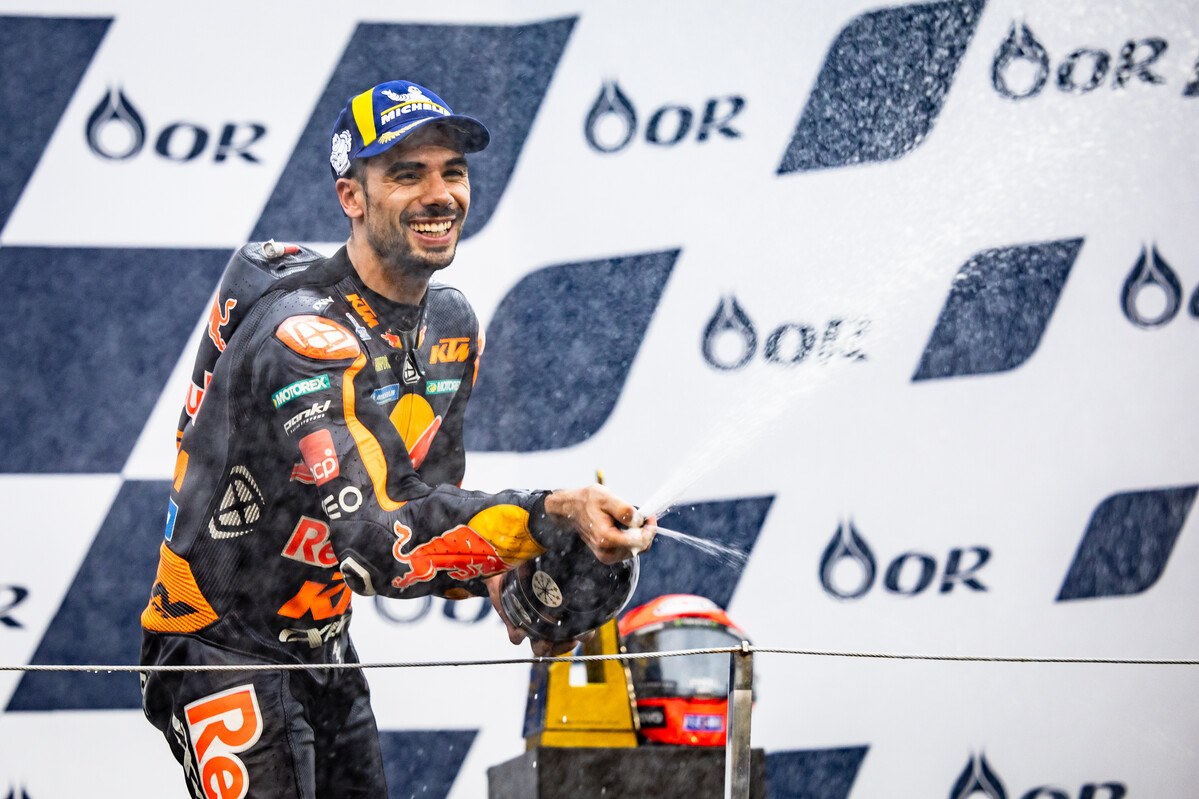 "But I think the progression was definitely there since I started in 2019 with the different bike spec that the guys brought to a good level.
"I think I leave with the feeling I didn't do what I wanted in terms of results.
"Probably more time would be great, but things are like this and hopefully we can more forward."
Oliveira chose his 1st MotoGP triumph with Tech3 at the 2020 Styrian GP, where he defeated Pol Espargaro and Miller with a last-corner manoeuvre, as the best of his experience with KTM: "The first win for sure. The first win was great.
"These two wins this season [in the wet in Indonesia and Thailand] were great. But the first win is the one that impacts you the most."
On the Tuesday following the Valencia Grand Prix, Oliveira had his Aprilia introduction in the first preseason practise for 2023, and at the day's end, he was the top racer who had changed manufacturers on the timesheets.
"The time is right to accept another challenge. That's what I feel," Oliveira said in response to Motorsport.com's question on whether he thought it was time to leave KTM before his test.
"As I said in the past, I'm super grateful or the opportunities KTM has given me. So, the feeling is that: it has become the time to go to another project."
As Tech3 welcomes back Pol Espargaro and KTM promotes Moto2 champion Augusto Fernandez to be his teammate, Oliveira will be joined at RNF by another KTM exile in Raul Fernandez.
Below are some of the most well-known MOTOGP riders' uniforms, all of which are available at reasonable costs. Visit our link now if you are interested in the racing clothing collection:
MOTO, Moto racing, Motocross, MotoGP, Miguel Oliveira, KTM, Jack Miller, RNF Racing