The 2022 World Champions made a special appearance in Rome, paying a visit to Sergio Mattarella at the Quirinale.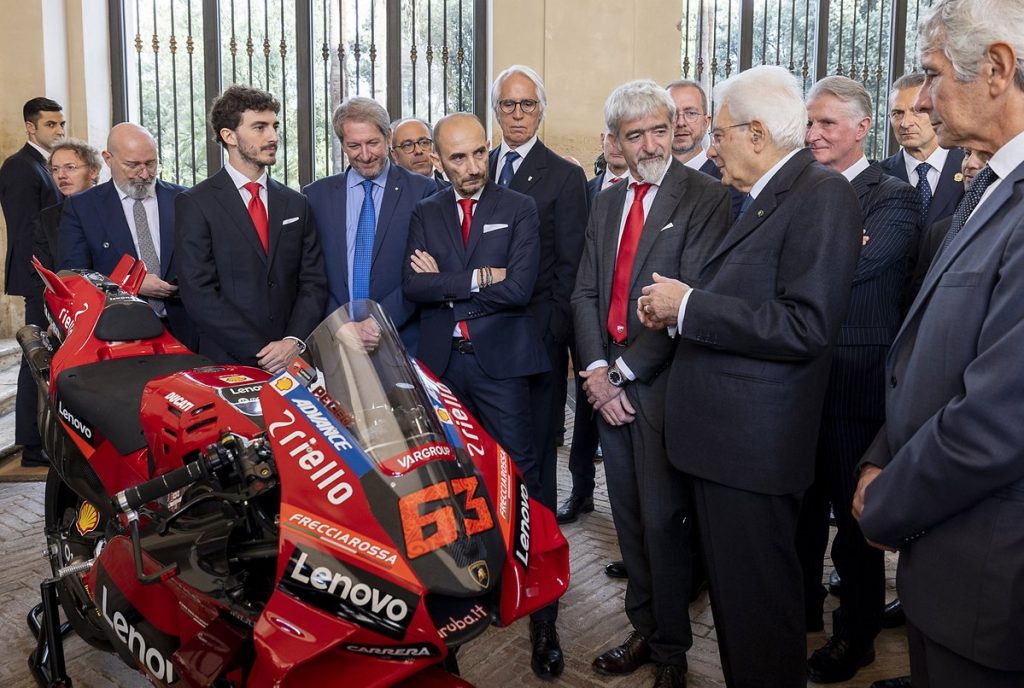 Several members of the Ducati team accompanied Francesco Bagnaia (Ducati Lenovo Team) on a highly prestigious day in Rome on November 16 to continue the congratulations for Ducati's victory in the 2022 MotoGPTM World Championship.
Bagnaia visited Sergio Mattarella, President of the Italian Republic, at the Quirinale accompanied with Claudio Domenicali, Ducati CEO; Luigi Dall'Igna, Ducati Corse General Manager; Paolo Ciabatti, Ducati Corse Sporting Director; Davide Tardozzi, Ducati Lenovo Team Manager; and a Ducati delegation.
Francesco Bagnaia: "I would like to thank the President of the Republic for welcoming us to the Quirinale, for us it is a real honour. This year we managed to achieve an extraordinary result, of which we are very proud: we won the MotoGP World Championship, an Italian rider on an Italian motorcycle, 50 years after Giacomo Agostini's last victory in the World Championship on an MV Agusta. This result is the fruit of many years of hard work, both by me and by the whole team.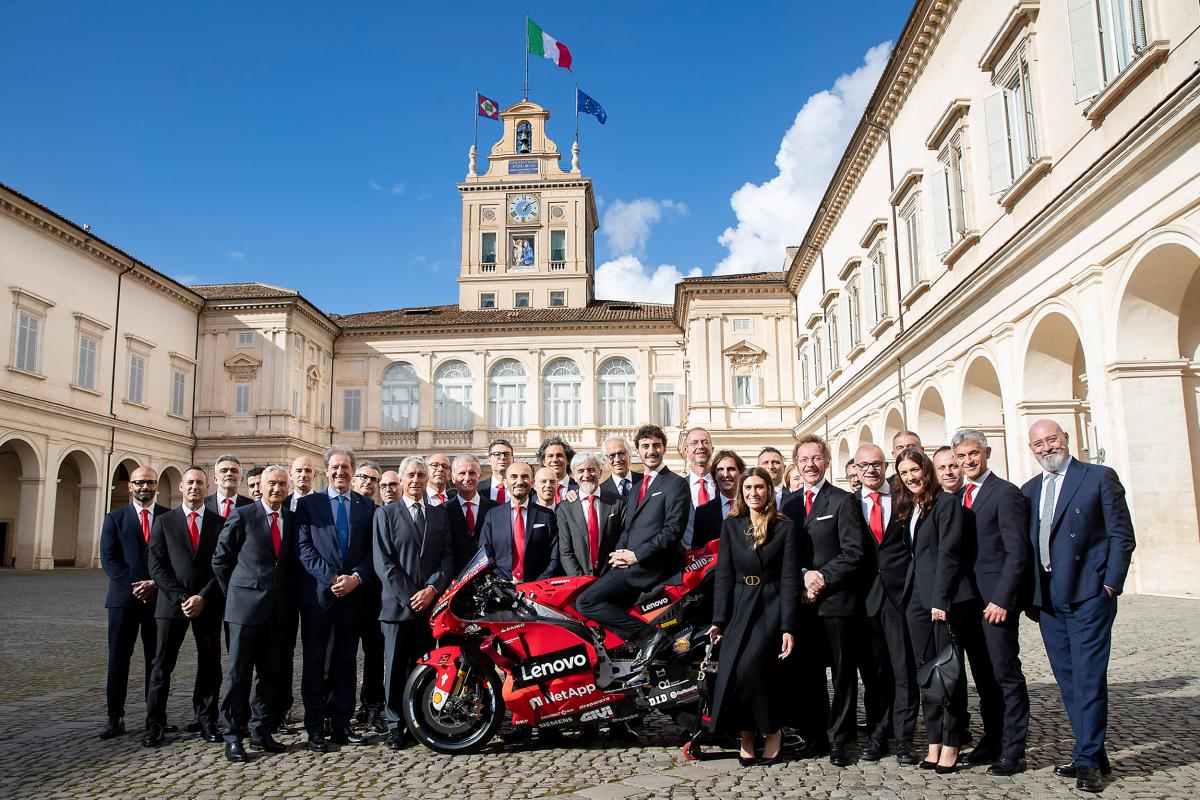 "Together we have managed to improve our bike to make it the benchmark in the championship, and we must be proud of this. After crossing the finish line in Valencia two weeks ago, I completed the last few meters proudly carrying our flag, aware of having demonstrated to the whole world that the talent and ingenuity of us Italians are second to none."
We bring out some of the most well-known MOTOGP/Motocross riders' uniforms, all of which are available at reasonable costs. Visit our link now if you are interested in the racing clothing collection:
MOTO, Moto racing, Motocross, MOTOGP, Moto3, Moto2, Francesco Bagnaia, Ducati