The Beast will compete next season with the current World Champion in factory red, and he is looking forward to the challenge.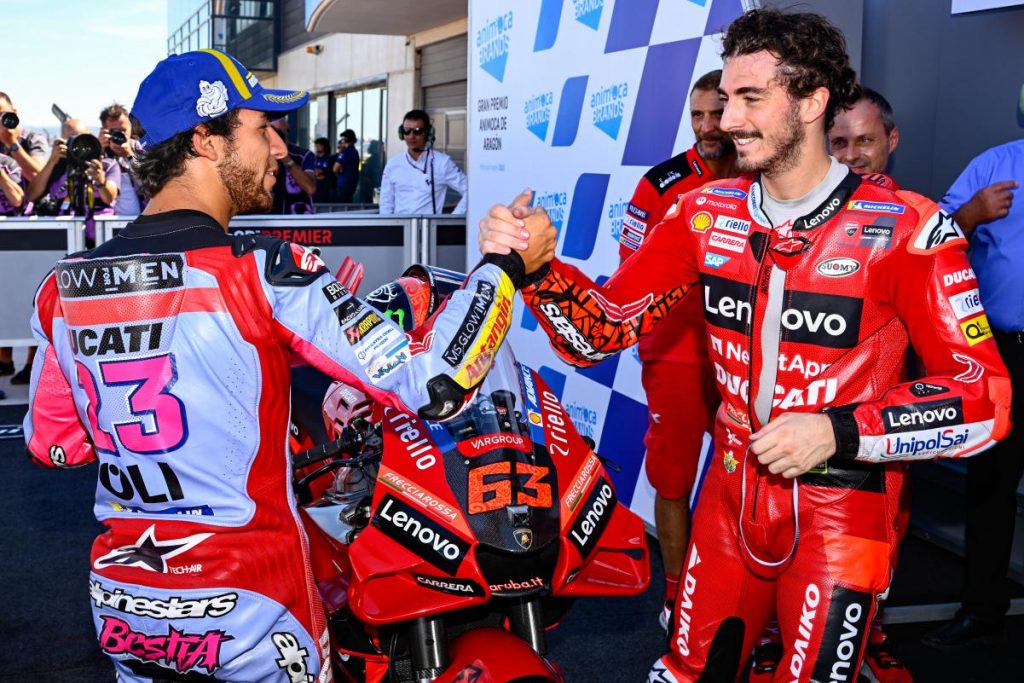 Enea Bastianini, a new addition to the Ducati Lenovo Team, was among the numerous bike racing luminaries participating in this year's EICMA event. Some few days after making his MotoGPTM start in factory red, the Italian caught up with Sky Sport Italia while he was there.
Who would share the Ducati Lenovo Team garage with 2022 MotoGPTM World Champion Francesco Bagnaia in 2023 was one of the season's most hotly debated topics. In the final, Bastianini was chosen by the Bologna brand over Jorge Martin (Prima Pramac Racing), who is currently very determined to contend with the newly crowned King of MotoGPTM for the championship next year.
"In the Valencia Test I already started testing the new components for next season, I felt good right away," said Bastianini. "Having the World Champion in the same box as me will be a great encouragement. I have known Bagnaia forever, we will challenge each other, the best will win.
"At the moment, he is the best, he has had an incredible season, it will be nice to face each other and collaborate to improve this bike together," concluded 'The Beast'.
For Bastianini, who has often shown his speed this year, the transfer to Ducati's factory setup is a wonderful experience. The rivalry between rider 23 and rider Pecco will be exciting to watch in upcoming season as two of the top three riders overall compete to win another rider's championship for Ducati.
We bring out some of the most well-known MOTOGP/Motocross riders' uniforms, all of which are available at reasonable costs. Visit our link now if you are interested in the racing clothing collection:
Ducati, Ducati Lenovo Team, Enea Bastianini, Francesco Bagnaia, MOTO, Moto racing, Moto2, Moto3, Motocross, MOTOGP