Outstanding dirt racer Jonathan Davenport will try out the NASCAR Cup Series version.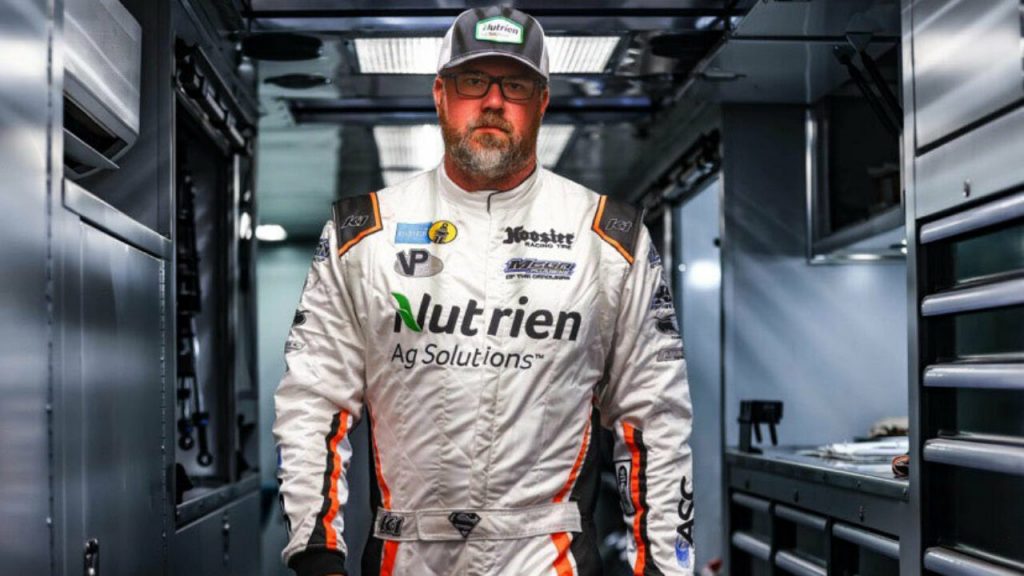 In April 9's Bristol Dirt Race, the Cup series' yearly event on dirt, Davenport, 39, will race the No. 13 Chevrolet, Kaulig Racing's third Cup entry.
Davenport is a familiar face on the dirt track at Bristol after claiming 24 victories in super dirt late models in 2022 and the XR Super Series championship.
He finished in the top ten three times at the XR Super Series Bristol Dirt Nationals in 2022, which took place in late March and early April.
In April, Davenport defeated a charging Kyle Larson to come out on top for the second time in as many years on the half-mile, high-banked circuit. It was his first victory at Bristol with the World of Outlaws.
Nutrien Ag Solutions will be the main sponsor of Davenport's Cup entry. Since 2019, Kaulig Racing has partnered with Nutrien Ag Solutions.
Chandler Smith and Kaulig had already entered the No. 13 car in the 2023 Daytona 500, but they were unable to compete.
"This is literally a dream come true for me. I'll get to race against the best race car drivers in the world and will get to do it at one of my favorite tracks," Davenport said. "I have a lot to learn but have two great teammates in A.J. (Allmendinger) and Justin (Haley) to learn from.
"We started working on this last October during the Roval weekend in Charlotte and to see it come to fruition is absolutely amazing."
Chris Rice, CEO of Kaulig Racing, continued, "Jonathan Davenport is an all-time favorite of mine because of how well he has done in his dirt racing career. I'm super excited to have his side of dirt racing intermix with NASCAR and see what he can do in one of our Kaulig Racing Chevrolets.
"He's a great guy, a great racer and we're looking forward to making our relationship with Nutrien Ag Solutions deeper."
On April 7 during Cup practice at Bristol, Davenport will take the track for the first time in a NASCAR race.
We bring out some of the most well-known NASCAR drivers' apparels , all of which are available at reasonable costs. Visit our link now if you are interested in the racing clothing collection!
Nascar, NASCAR Cup Series, Xfinity, Jonathan Davenport, Kaulig Racing, Kyle Larson