The performance of NASCAR's Garage 56 Le Mans 24 Hours car during preseason has "genuinely surprised" Jenson Button, who thinks spectators will warm up to the stock car entry quickly.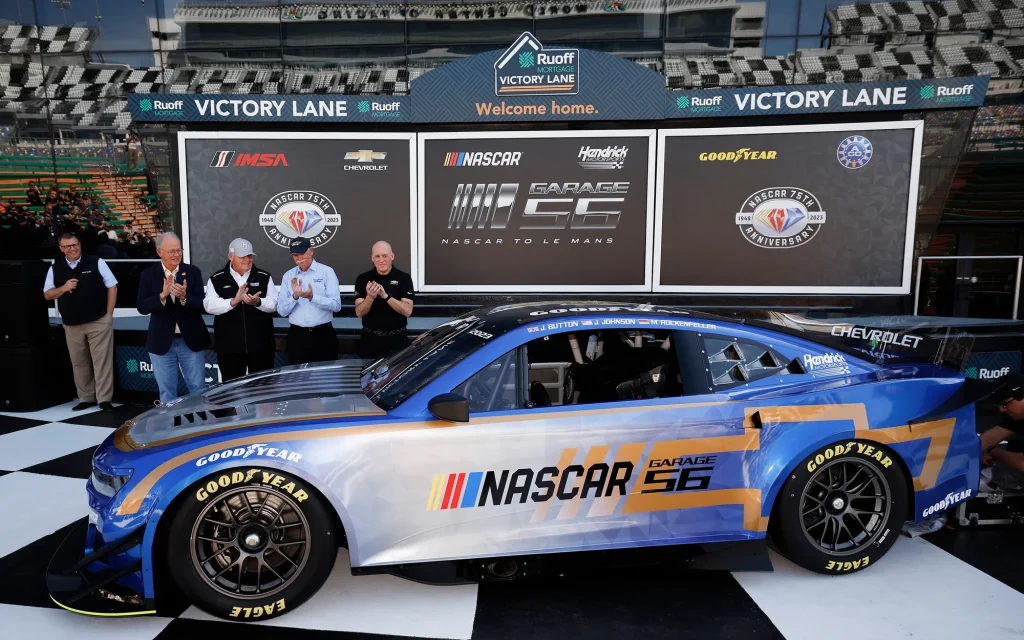 With a modified version of the Next Gen Chevrolet Camaro ZL1 race vehicle, this year's Garage 56 entry in the French endurance classic, the 2009 Formula 1 championship winner will compete alongside seven-time Cup Series champion Jimmie Johnson and veteran Le Mans overall winner Michael Rockenfeller.
The Automobile Club de l'Ouest reserves Garage 56 for the "technology of tomorrow and beyond" of cutting-edge vehicles competing in the Le Mans 24 Hours.
Hendrick Motorsports, Chevrolet, IMSA, and Goodyear all collaborated on developing the NASCAR entry.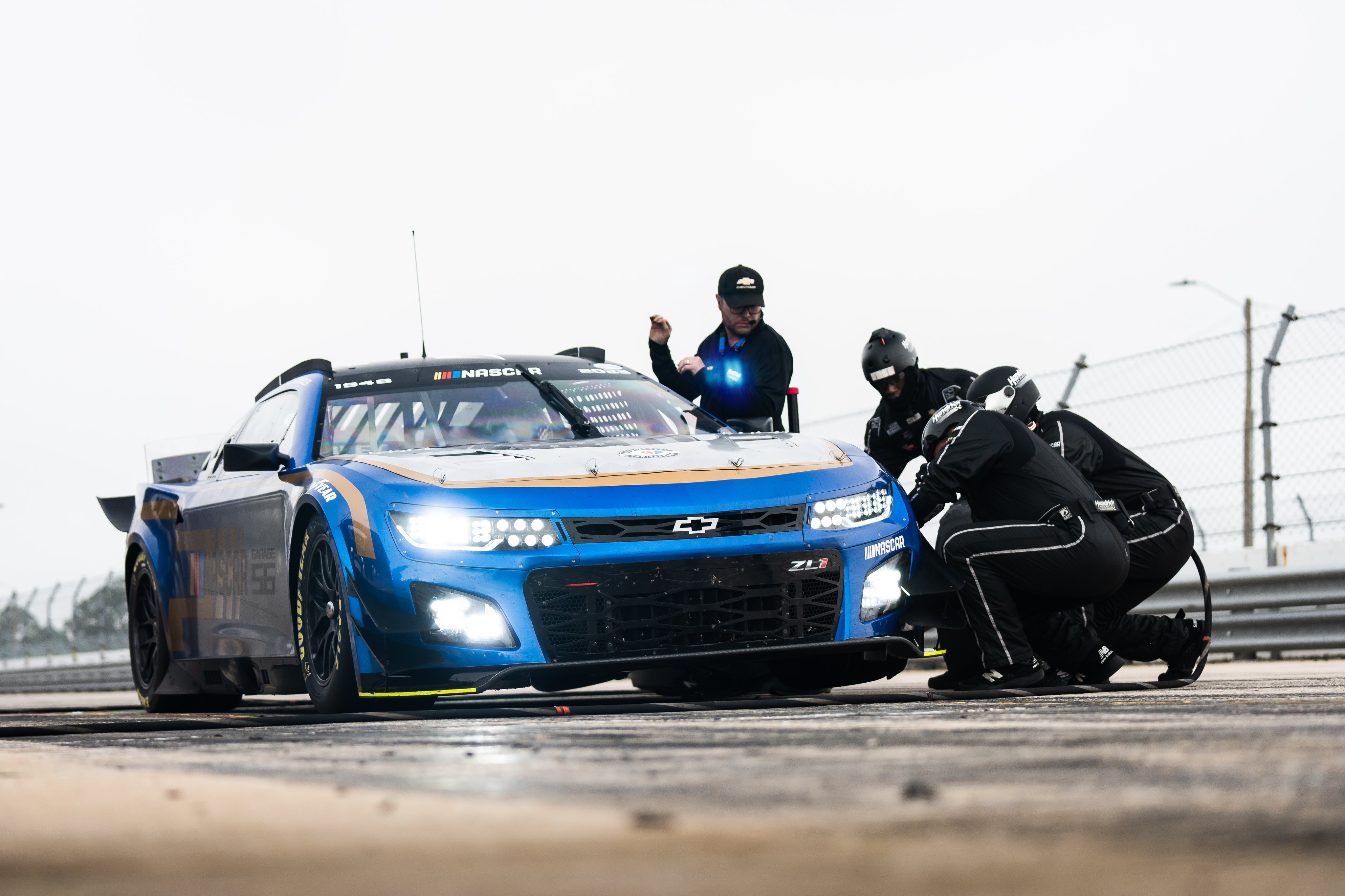 "They definitely will like what they see," Button said of Le Mans fans. "It does look like a Cup car with a few winglets on it. We haven't put a rear wing on the car because we don't want it to look that different to (the current) Cup car.
"It does look like a Cup car but I have to say it's not the same performance as a Cup car. It's got a lot more power, it's a lot lighter, it has a lot more downforce – tons more downforce. Around a normal track it's around 8 to 10 seconds a lap quicker. So, it is faster."
The Garage 56 entry differs significantly from the recent Next Gen vehicle in a number of ways, including the introduction of side-view mirrors, functional headlamps, the addition of stabilizing dive planes, and a more durable front splitter and rear diffuser.
Button, 43, said he's been particularly thrilled with the sound.
"Cup cars sound insane. It's just a wonderful sound from that V8 (engine) and I think that is what's going to blow everyone away," he said. It's going to be a fan favorite definitely at Le Mans and it will bring a lot more interest to NASCAR.
"Just like I'm sure Kimi (Raikkonen) racing and myself racing and Jordan Taylor racing brings another fan base to the sport. These are all great things for NASCAR and I really do hope it keeps improving the fan base. It really is a special spectacle."
We bring out some of the most well-known NASCAR drivers' apparels , all of which are available at reasonable costs. Visit our link now if you are interested in the racing clothing collection!
Nascar, NASCAR Cup Series, Xfinity, Jenson Button, Garage 56, Le Mans, Jimmie Johnson, Mike Rockenfeller