After placing fifth on day one of the Mandalika MotoGP test, Fabio Quartararo claims he doesn't need time to figure out where Yamaha's performance level is.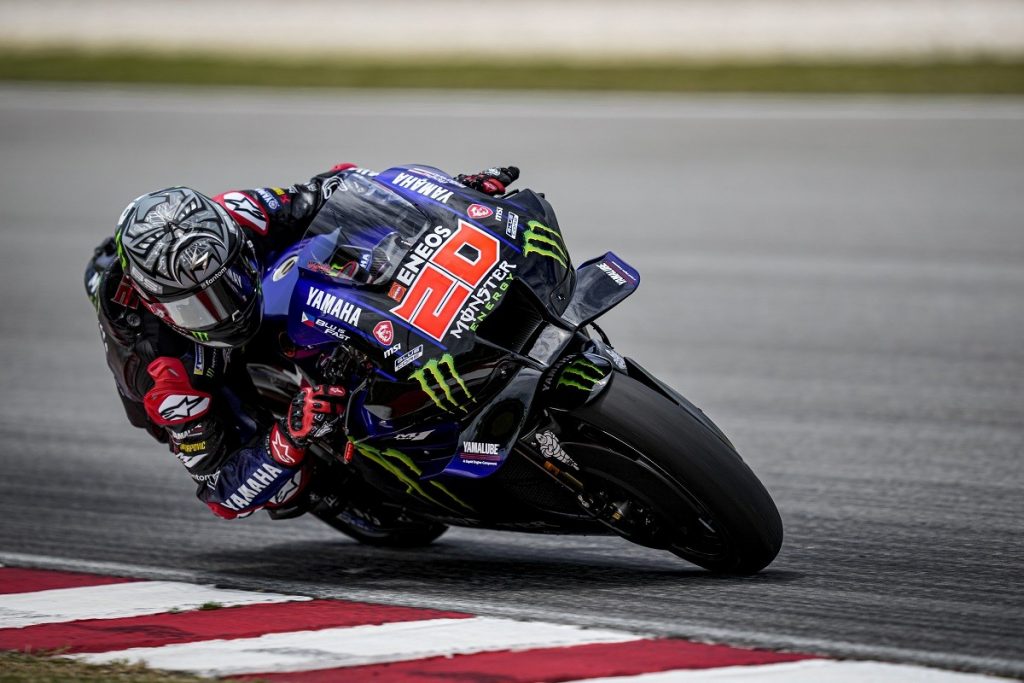 During the first day of MotoGP testing in Mandalika, world champion Fabio Quartararo makes late adjustments to finish fifth.
The Yamaha racer, who has previously expressed disappointment with the Japanese manufacturer's lack of top speed advancements, was among the competitors who jumped up the order in the last hour of racing.
While several riders chose to set their fastest time on new tyres, Quartararo did it on 16 lap-old mediums.
Good weather and an opportunity to better comprehend the 2022 M1 in dry conditions would have been advantageous after some difficulties in Sepang, but Quartararo argued the opposite when asked whether today was a "lost day."
"No, to be honest it was a really important day. Ok, the first 30 laps were tricky because of the condition, but then as soon as I put the soft tyre on in the middle of the day and made a step, then I was feeling fine," added Quartararo.
"I was really fast with used tyres and I made my fastest lap with a 16 laps medium. So I was happy. 
"Our pace was strong so I'm looking forward to making a time attack and seeing our potential."
With Ducati rumoured to have made major upgrades to their new GP22 compared to last year – though its performance has yet to match expectations during testing – with Honda, Suzuki, and Aprilia all appearing to have made substantial development, Quartararo is going to require more from Yamaha.
However, with no major improvements on the horizon, the French rider is already emphasising the significance of making every qualifying session count this year, since first or second place is the best he can hope for.
Quartararo said: "Well, you know that I understand the bike for a long time already. From Sepang I understand well how we are with the bike. As soon as the track was clear here I understood it also, so at the end I would say that I don't need time to see the situation of Yamaha.
"I know it and I know the behaviour of the bike during the first test. And of course I couldn't really make a time attack, let's say.
"That's something that we need to work on more for me than the pace. Our pace today I felt was really strong. 
"But we are missing some training with the new tyre because I feel it will be a really important point for us to make every time attack count this year and to be on the first row, maximum second row.
"At the end we have the same bike as Sepang. Our base is done. We don't have so many things to try. Here it is the same so I feel ready."
Several masks inspired by MOTOGP racing drivers are currently available at the following websites for a reasonable price: