The RB18 was shown to the public on Wednesday, making Red Bull the second team to showcase their 2022 Formula One car design.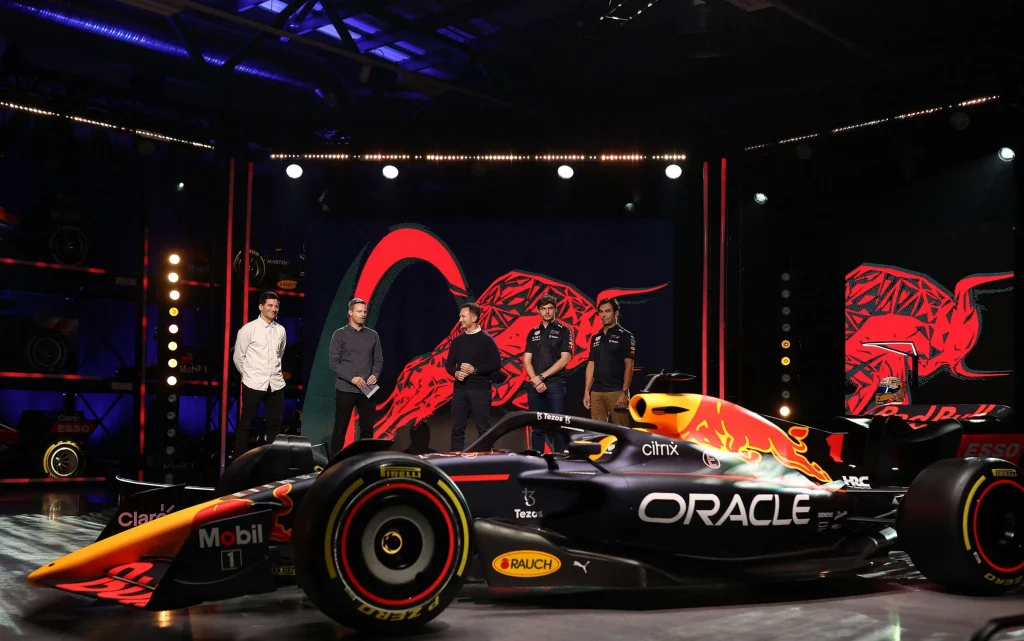 Red Bull became the first of Formula One's leading teams to announce its 2022 car, unveiling the new RB18 at their Milton Keynes factory.
After Haas kicked off the launch season last week by showing studio renders of their VF-22, Red Bull's presentation was a more exuberant affair, with race drivers Max Verstappen and Sergio Perez showcasing the RB18 – the car with which the team will attempt to win both titles.
The design is surprisingly similar to that of F1's 2022 show car, which was released last year as a preview of the upcoming technological era.
The typical blue, yellow, and red colour combination has been preserved for the livery, however the team has revealed a name change for the 2022 season, with longtime sponsor Oracle being their new champion partner.
The RB18 is Red Bull's first car designed in accordance with the new Formula One rules, with Technical Director Pierre Wache and Chief Technical Officer Adrian Newey in charge of the design.
Red Bull still intend to carry out shakedown with the RB18
Red Bull still intend to carry out shakedown with the RB18
Red Bull initially indicated that they planned to shakedown the RB18 ahead of the start of pre-season testing in Barcelona, utilising one of their two allowed filming days for the year.
It's a typical strategy among teams, allowing them to work out any niggles before the six key test days.
Due to the RB18's incredibly tight production timeline, Red Bull advisor Helmut Marko recently revealed that the shakedown may no longer be in the works.
However, team manager Christian Horner told RacingNews365.com that the team is still hoping for a shakedown before heading to Barcelona for the first 3 days of testing.
"We'll probably [still] do a shakedown before we go to the first test; it's tight, but it's on schedule," he said.
Several masks inspired by FORMULA 1 racing drivers are currently available at the following websites for a reasonable price: