On day two of the Sepang Shakedown test, Tech3 KTM MotoGP rookies Raul Fernandez and Remy Gardner finished fourth and sixth, respectively.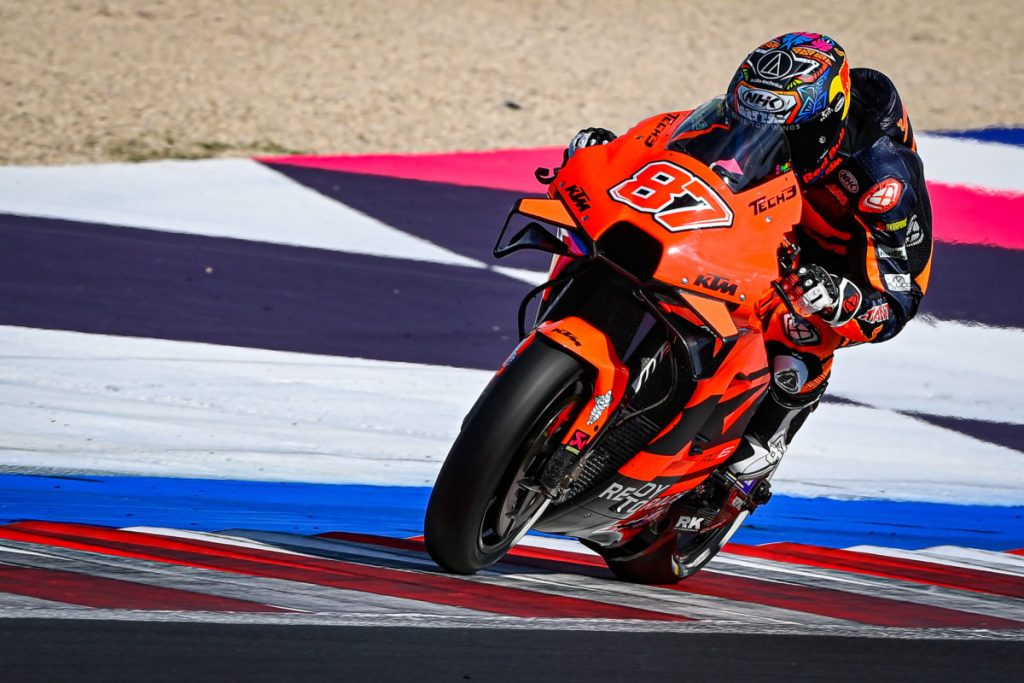 On day two of the Sepang MotoGP Shakedown test, Raul Fernandez equaled his day one lap time.
However, improvements by others dropped the Tech3 KTM rider to fourth place on the timesheets, a second behind Aprilia's Maverick Vinales but only 0.085s behind quickest rookie competitor Marco Bezzecchi (VR46 Ducati).
Despite a little accident (shown), Fernandez is continuing to his goal of completing laps without changing his RC16.
"The second day has been very positive for me also because I continued my adaptation process to the MotoGP class. We worked very well and did many laps to try to understand different things," he said.
"I think this is the right approach for the pre-season; don't change the bike, focus on myself and do a lot of laps. Tomorrow we will do the same. Many laps and try to understand the category because everything is different and new."
Despite recent surgery for a right wrist fracture while training on a motocross bike, reigning Moto2 champion Remy Gardner – who is changing bikes – shaved 0.6s off his time one time.
"I am starting to feel better on the bike because we made some good changes," said Gardner, who was sixth on the timesheets, 0.4s from Bezzecchi.
"I am still trying to deal with my wrist at the moment, but it's not so bad. The second half of the day was more difficult, it was hurting more, but anyway these days are for testing many things and keeping smooth.
"I'm happy. Can't wait for tomorrow."
The Shakedown will conclude on Wednesday, with the Official test, which will be attended by all 2022 MotoGP riders, taking place this weekend.
The uniforms of MOTOGP racing drivers are currently available at the following websites for a reasonable price: