During the Official Portimao Moto3 Test, Jaume Masia takes one spot ahead of Tech 3's Deniz Oncu.A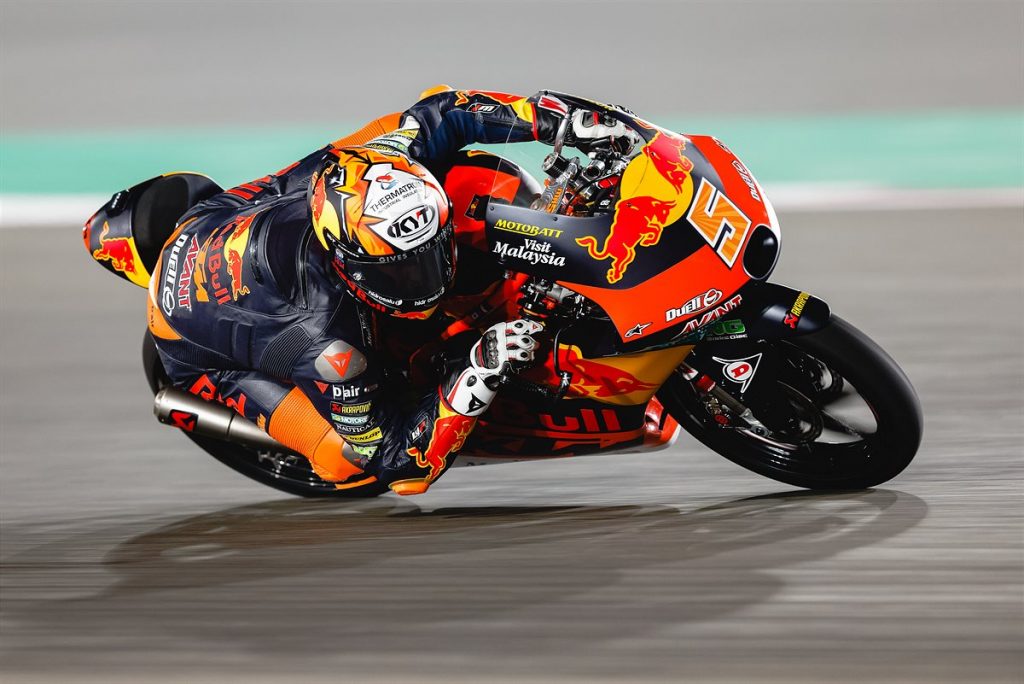 Jaume Masia, as last season, will become the Red Bull KTM Ajo team's major title candidate in the 2022 Moto3 world championship.
The Spaniard, who was rapidly outshone by teammate and eventual champion Pedro Acosta during the 2021 season, ended Monday's final day of the Official Moto3 pre-season test at Portimao in P7, one spot ahead of Deniz Oncu, another rider for whom KTM has great hopes.
Masia, who has won four Moto3 races, set his fastest time during the three days during S7, the first of the final day, with a 1:47.654s, six tenths slower than 2021 runner-up Dennis Foggia.
"I am very happy with how the three days of testing at Portimao have gone, since I have improved day after day and my feeling with the bike has been good in general," concluded Masia. 
"I want to thank the team for the great work they have done during these last few days, and highlight that we have finished pre-season with a good taste in our mouths.
"Now it's time to focus on Qatar, where we will have great enthusiasm and clear ideas. We hope to achieve a positive result there."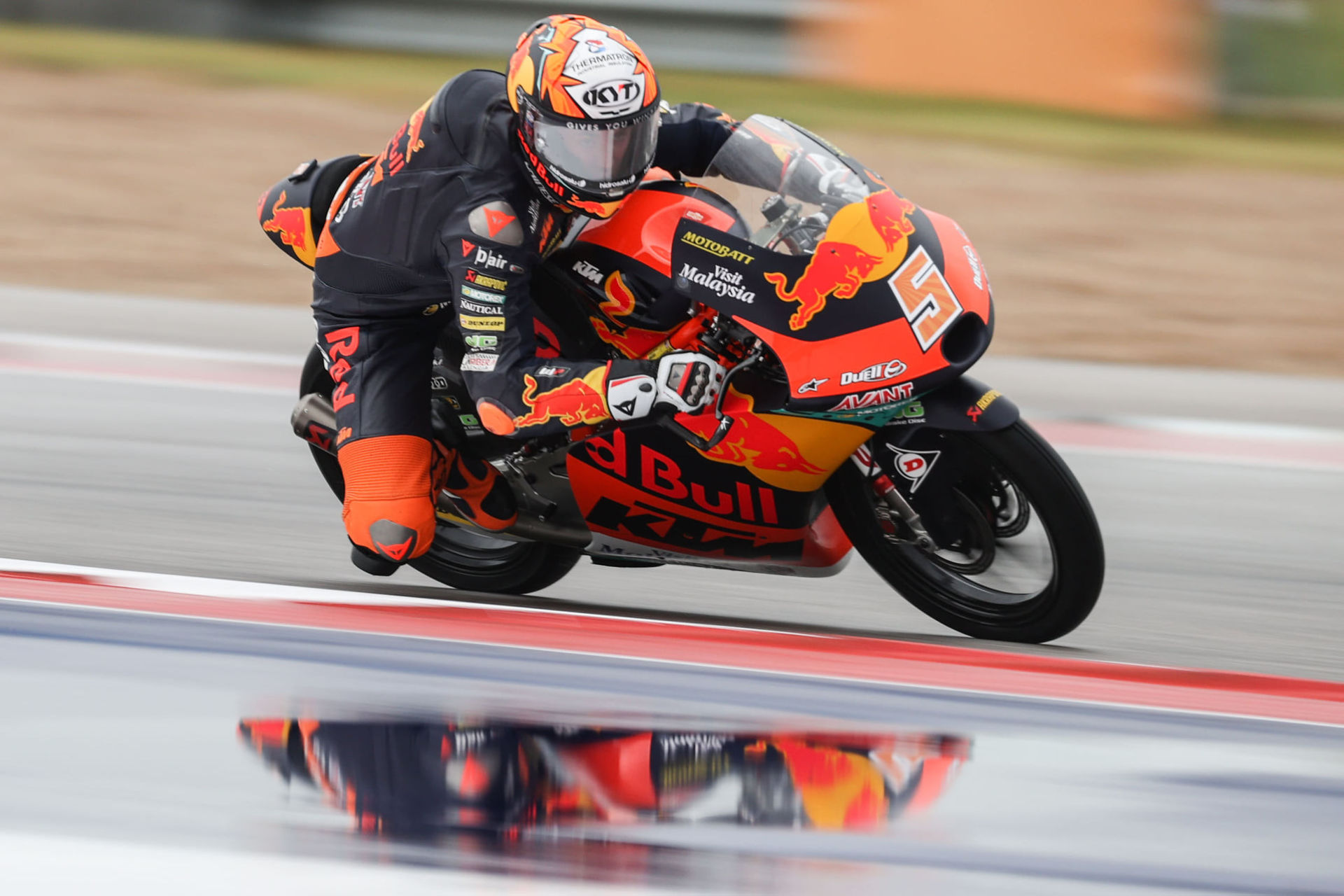 Oncu, who will compete in his third full Moto3 season in 2022, was only 0.005s behind Masia as he recorded his best time at the same S7.
Despite the fact that Oncu is still suffering from an injury and isn't fully fit, he was able to finish the three-day test without difficulty. The main takeaway from Portimao, according to Oncu, was actually improving the setup.
Oncu added: "We finished three days of testing here in Portimao before the first race in Qatar. We have tried a lot of different things on the bike with the team, and have found some really good set-ups to fit my riding style.
"However, these last three days have been tough for me but my injury is not so bad. I will now go home to recover in order to get ready for Qatar next week."
Several racing suits inspired by MOTOGP racing drivers are currently available at the following websites for a reasonable price:
MOTO, Motocross, MOTOGP, MXGP, Jaume Masia, Red Bull, KTM