After breaking his hand at the Official Portimao Moto2 test, Marcel Schrotter is 'positive' that he will be able to compete in next month's season opening in Qatar.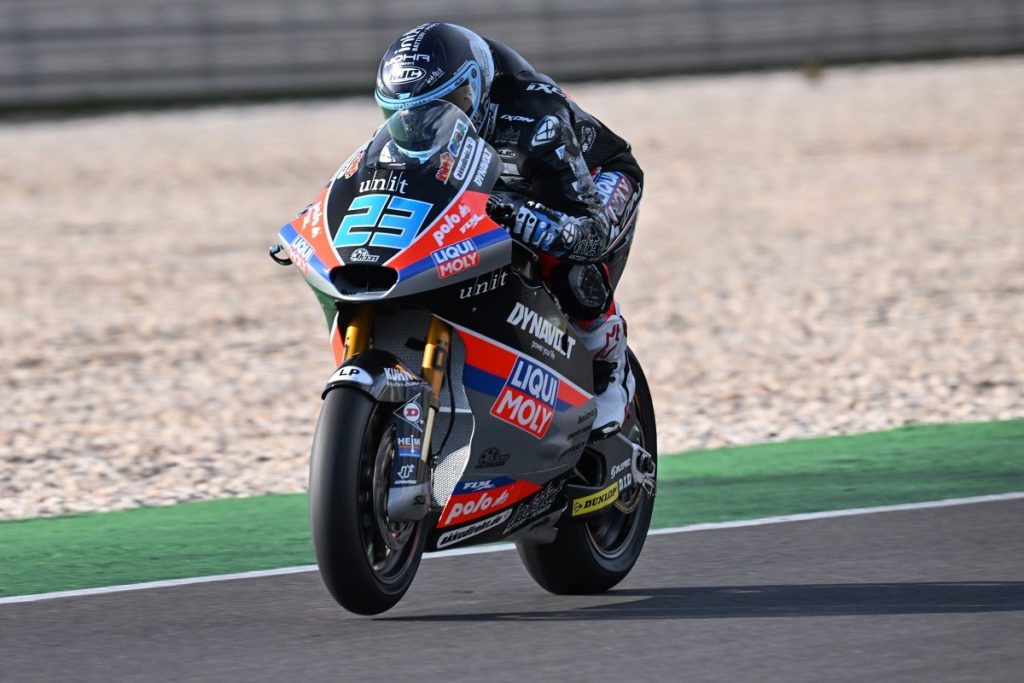 Despite breaking his hand at the Official Portimao Moto2 test, Marcel Schrotter is optimistic that he will be ready for the 2022 season premiere in Qatar next month.
The IntactGP rider ranked sixth quickest at the end of day two at the Algarve International Circuit, but an accident during the first session of Monday's last day led to an injury to his left hand.
Schrotter, who has yet to won a Moto2 race despite the fact that 2022 will be his ninth full season in the intermediate class, is confident of not just completing the first round, but also being competitive after a 'positive test.'
Schrotter added: "Overall, it was a positive test and that gives us all a great feeling. We have confirmed the good impressions from the first test in Jerez. 
"We've made a really good start to the new year after the long winter break and that was also the case here in Portugal. We did a good job and I felt much freer on the bike again.
"I'm having more fun riding again and can also contribute in a completely different way. At the same time, we were always in front, regardless of the time or tyres. 
"Of course, we still have to go a step further, because some of the guys have simply made some more progress compared to us, but our goal from the beginning was to be at the front in every session. The pace was really good. The important thing was that I felt comfortable on the bike."
Although the 29-year-old showed signs of improvement at the Portimao test, going into a race weekend with persistent problems was the last thing Schrotter needed, especially as the current season could be his last in Moto2.
"Unfortunately, on the last day of the first session, I crashed right on the first lap. Sadly, I broke my hand in the process," Schrotter said of the collision. 
"The test could not have ended any worse so shortly before the start of the season in Qatar in two weeks.
"Once again, luck is not on our side. Nevertheless, the certainty that everything has worked great so far technically is worth a lot.
"I'll do everything in my power to be ready for action again quickly. It will certainly be a challenge, but I've already raced with many injuries. I'm confident that I'll be able to compete in Qatar, especially as my team has done such a great job."
Several racing suits inspired by MOTOGP racing drivers are currently available at the following websites for a reasonable price:
MOTO, Motocross, MotoGP, MXGP, Marcel Schrotter, Portimao, Qatar