Last week, Kevin Magnussen had a surprising comeback to Formula One, driving the innovative Haas car for the first time in Bahrain during pre-season testing. The Danish driver has described why his experience was different from what he had expected.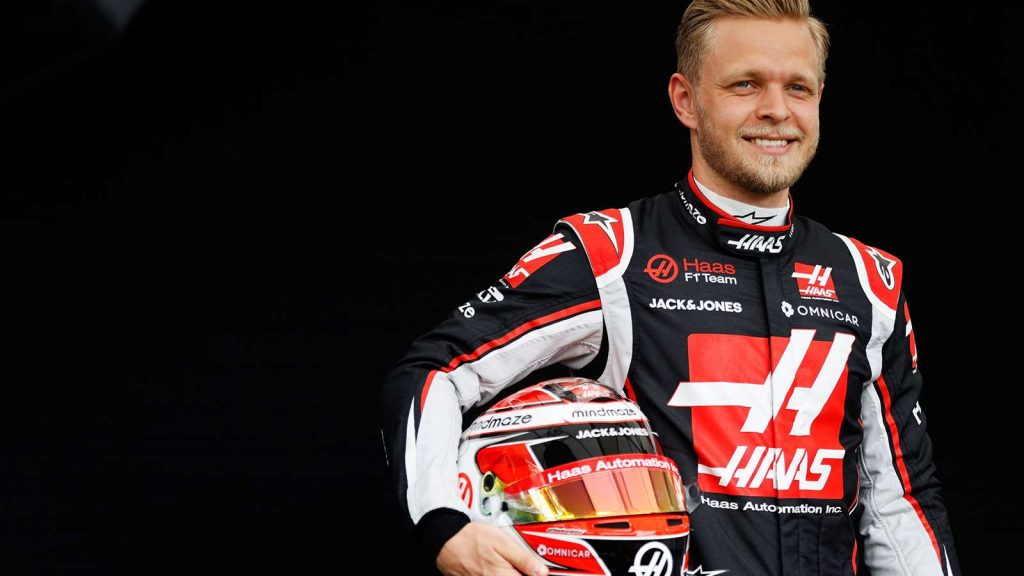 Kevin Magnussen says that he anticipated the latest Haas F1 car to be slower, as he was unaware of the rule changes before to his surprise comeback to the motorsport.
The Danish driver left the squad at the end of the 2020 season and has since driven in the American IMSA series and IndyCar.
Magnussen was planned to race in IMSA and the World Endurance Championship for Peugeot in 2022, but with Nikita Mazepin's departure from the Haas team, he made a surprise come back to Formula 1.
Magnussen got his first taste of the VF-22 at pre-season testing in Bahrain last week, after negotiating a multi-year deal to reunite with the American Formula 1 team.
Magnussen: I didn't fully understand the new F1 regulations
Magnussen relished the opportunity to drive an F1 car after nearly a year and a half away.
"Pretty good. It's fun to drive," the Dane said when questioned about his first opinions of Haas' 2022 challenger, according to RacingNews365.com.
"I've been out of [a] Formula 1 car for a year and a half. It's just super cool to be back in such a fast race car. I did some [qualifying simulations] yesterday and it just felt super cool."
The VF-22's speed surprised Magnussen. Given his absence from Formula 1, the driver acknowledges that he was unaware of how the latest technological regulations will influence the cars prior to his unexpected return to the sport.
"[The car is] very fast still," Magnussen explained.
"I expected it to be slower. I've got to admit, I didn't really fully understand the new regulations yet, because I had nothing to do with it so far!
"So my expectation was that it was going to be a lot slower, and actually, the lap time I did last night [on Day 2 of the test] was only eight tenths slower than Mick [Schumacher's] qualy lap from last year.
"So it's not that much slower than the old Haas, at least, and it's still super cool to drive."
Comeback to F1 feels 'as good as the first time'
Magnussen debuted in Formula One with McLaren in 2014, and he thinks that his return to the motor racing in 2022 will be just as excellent, if not better, than his debut.
"It means a lot," the Haas driver said.
"Formula 1 is the pinnacle of motorsport, and has been my dream ever since I was a little kid. I've had a few seasons in Formula 1 already, but this comeback feels like the dream coming true once again.
"[I've] kind of been in this situation before, the first time I got an F1 drive. I was, of course, super excited and happy, but it almost feels like as good as the first time, because it was so unexpected. Such a surprise.
"I had no idea I was even on the radar coming back to Formula 1, and then this situation happens, and I get the drive. That just feels super cool."
Below are some of the most well-known Formula One drivers' uniforms, all of which are available at reasonable costs. Visit our link now if you are interested in the racing clothing collection:
F1, F1 2022, Formula 1, Grand Prix, HAAS, Kevin Magnussen