Marc Marquez, an eight-time world champion, will start his tenth season in MotoGP this weekend.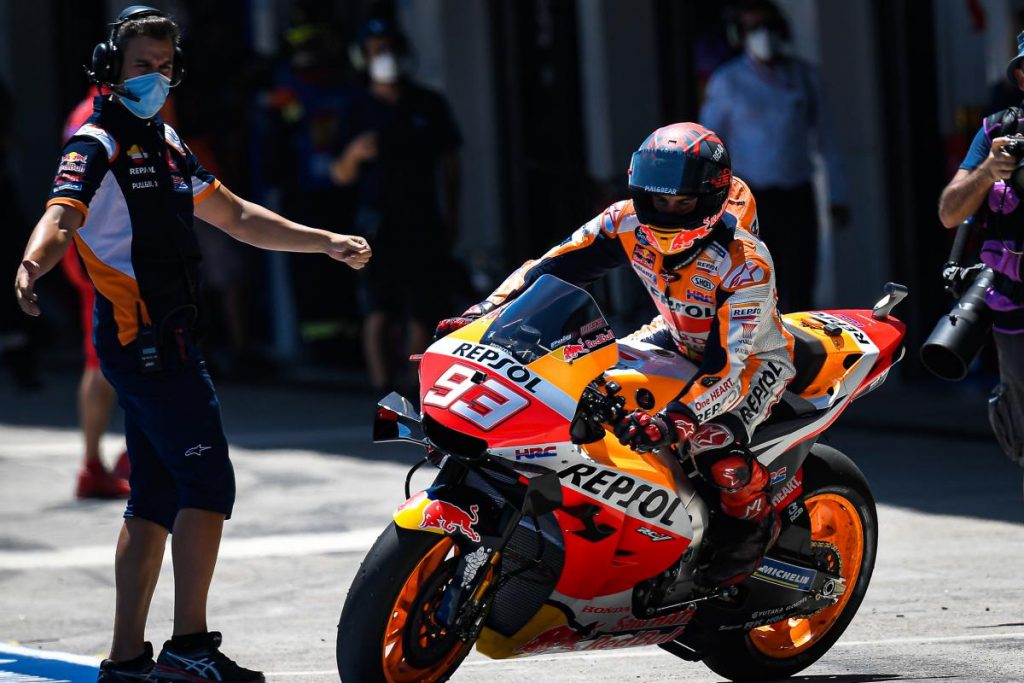 Marc Marquez's tenth year in MotoGP begins this weekend in Qatar.
The Spaniard debuted in the premier class in 2013 and has continued as a Repsol Honda rider ever since, winning 59 races (41%), 99 podiums (70%), and six world championships to go along with his 125 and Moto2 titles.
Marquez could become only the fourth rider ever to reach 100 premier-class podiums on Sunday in Qatar, adding to the several milestones he has previously set, including 10 consecutive victories and 13 victories in a season (2014), as well as the most points in a single season (420) in 2019.
Marquez comments on his MotoGP career to date, including why he chooses Dani Pedrosa as his greatest teammate, how 2020 is his worst disappointment and reminded him "you only have one body," his aspirations for the next ten years, and his desire to pursue a 500cc two-stroke in the video below.
"Ten seasons in MotoGP and with Repsol Honda is something I couldn't have imagined in my best dreams… we will try to win the [2022] title to celebrate well!" Marquez says.
Marquez, now 29, concedes he won't be racing in a decade, but argues, like Valentino Rossi before him, that results will determine when it's time to retire.
"I always say, when I will not have the level to fight for the top three there's no meaning to race for me."
Several racing suits inspired by MOTOGP racing drivers are currently available at the following websites for a reasonable price:
KTM, Mandalika, Marc Marquez, Marquez, MOTO, Motocross, MOTOGP, Red Bull, respol