Following his recovery from diplopia, the eight-time Champion is looking forward to the difficulties Malaysia holds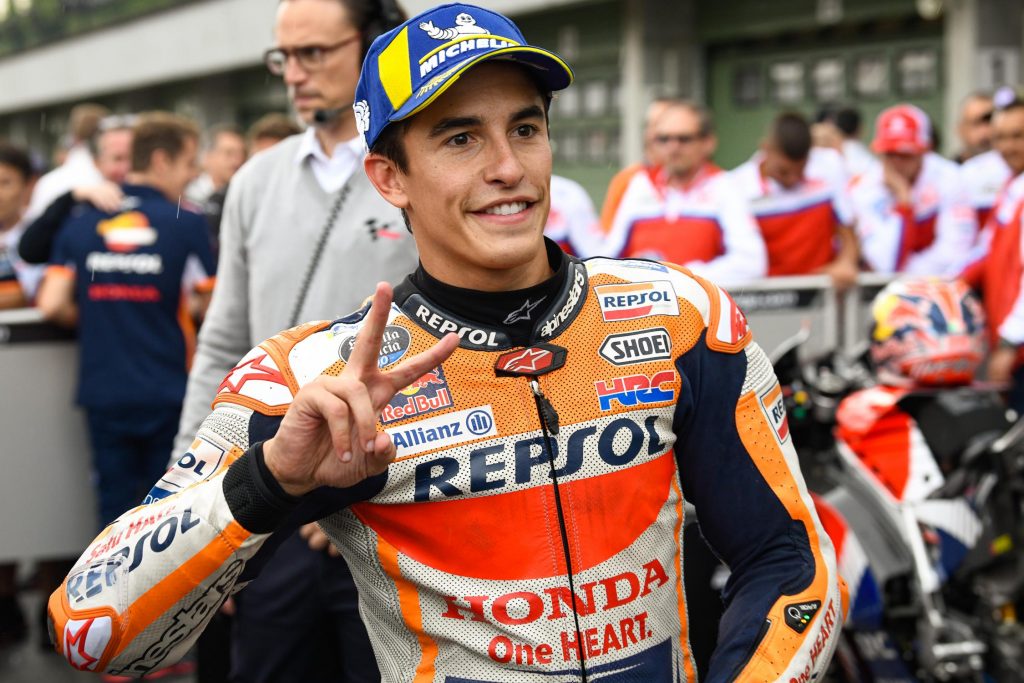 Marc Marquez of the Repsol Honda Team has had yet another injury-plagued off-season, with a training incident near the end of 2021 delaying his return to form. After working so hard to get back into fitness after a career-threatening injury to his right arm, the number 93 had a recurrence of diplopia after a motocross crash that caused him to miss the final two rounds of the season.
The eight-time World Champion is looking forward to the Sepang Test and the challenges it will offer now that he has been declared fit once more. Marquez wrote in details about his recuperation process and the patience he had to demonstrate as he waited to get back on track in his blog, which detailed his challenging winter. You can read about his experiences below.
"Hello everybody! It's been a few months since I last shared some time with you and a lot has happened in this time. If I had to choose a word to define my winter I wouldn't know which one to choose. The truth is that there has been quite a lot of uncertainty, at times it has been a bit chaotic, but perhaps it could be summed up as another difficult winter. At times I didn't know when I would be able to compete again or if I would be able to compete again as the diplopia injury had recurred. It's been a really difficult few months, with double vision it's complicated to live a normal life and I needed to be at home, still, so it was quite uncomfortable."
"Dr. Sánchez Dalmau, my trusted doctor who also helped me in 2012, advised me to have a conservative treatment that required time and patience. And that is what I have done. Thanks to his advice, the recovery has been a complete success and I have been able to recover my vision well. I am very grateful to the doctors and physiotherapists who have treated me, and to all my family and team who have helped me in these difficult times. Together they have made it possible for me to arrive in good condition for the MotoGP pre-season."
"During the winter, I went on a getaway to Granada with my friends that really helped me to disconnect from everything. It was something I hadn't planned, an overnight, "let's go" thing. I was overwhelmed from being at home and my friends responded perfectly to the plan."
"These last few months I have not been able to train as I should, but when in mid-January Dr. Sanchez gave me the go-ahead to get on a bike, I immediately intensified my training to be able to get to the pre-season tests in the best possible shape. During these weeks I've been able to do motocross, ride the CBR 600, go karting… At the beginning I was sore, but I've been feeling better and better."