Despite having ruled out competing in Formula One in 2023, Daniel Ricciardo is planning to make the most of his time off the racetrack.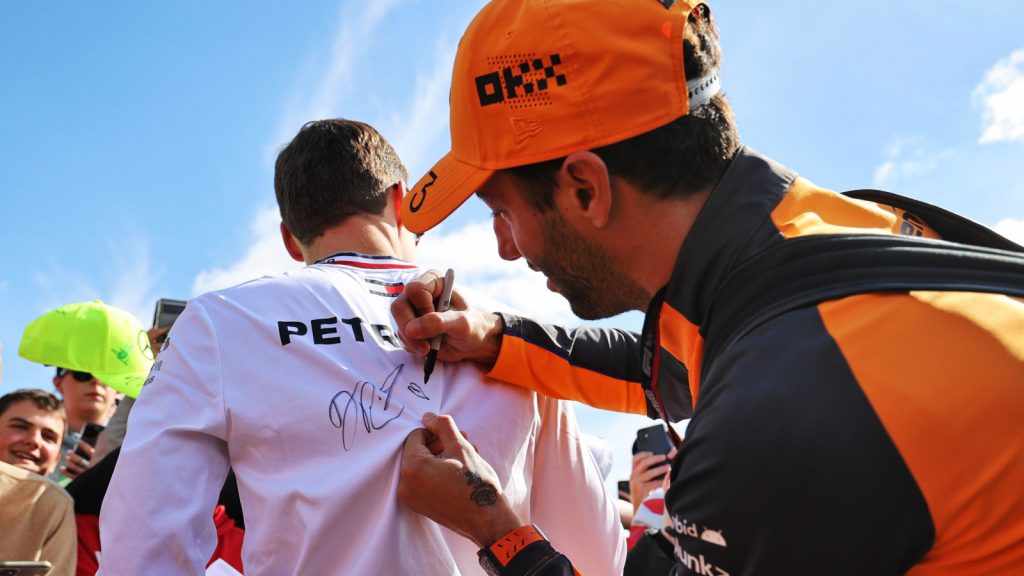 Following a difficult two years, Daniel Ricciardo hopes to "rebuild" throughout his time away from the F1 grid in 2023.
The Australian underperformed during his first season with McLaren despite signing a multi-year deal with the team ahead of the 2021 season. His best performance came in the Italian Grand Prix, where he beat off teammate Lando Norris to win.
Ricciardo's situation did not significantly better in 2022, and it was revealed in August that he and McLaren had mutually decided to finish his current contract. As a result, he would leave the team at the completion of the current season.
Since the news first broke, Ricciardo has said he won't be competing in a Formula 1 race the following year but has stated his aim to comeback in 2024, with the potential of him taking a reserve driver position still being an option.
Ricciardo acknowledges the difficulties McLaren has faced
Ricciardo admits that the recent two years have been challenging since his partnership with McLaren hasn't gone as planned.
"No doubt, the last two years have been quite hard," Ricciardo told Sky Sports F1.
"Especially when you put a lot in and it doesn't come back, it can get you down."
Ricciardo is therefore hopeful that the unplanned break in 2023 would work in his favour.
"I know the value of even a summer break," he explained.
"I know stepping away just gives you a different perspective. The way the seasons are, it's pretty relentless [so] you don't really get a chance to kind of rebuild.
"Everyone's different, but I truly believe that will be a blessing in disguise."
Plans for 2023 are not yet decided
The 33-year-old earlier denied in October that any contract had been reached when he was rumored with a comeback to Red Bull in a reserve role, and speculation has persisted in current weeks regarding Ricciardo's long term plans.
After the Mexican Grand Prix, when he finished seventh after putting forth one of his best performances of the year, Ricciardo claimed that he still had nothing in writing for 2023.
"I honestly don't [know]," the eight-time race winner said.
"I'm certainly talking to teams, but I still want to obviously keep a foot in the door as I said for 2024.
"I'm sure seeing the lights go out in race one [in 2023], I will already have that itch, so I will want to be back in '24."
We bring out some of the most well-known FORMULA 1 drivers' apparels, all of which are available at reasonable costs. Visit our link now if you are interested in the racing clothing collection:
F1, F1 2022, Formula 1, Grand Prix, Lando Norris, Daniel Ricciardo, McLaren