After receiving a penalty for a collision with Lance Stroll, Daniel Ricciardo finished the Hungarian Grand Prix in 15th place overall. The Australian shared his perspective on what occurred.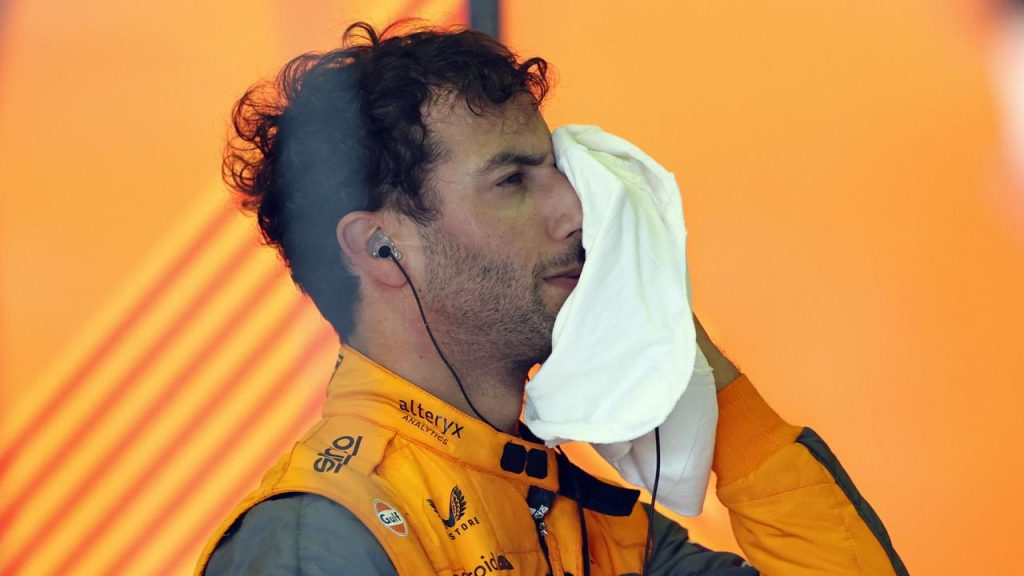 Lance Stroll and Daniel Ricciardo were capable of laughing off their accident during the Hungarian Grand Prix, for which Ricciardo was given a five-second time penalty.
Stroll was attempting to overtake Ricciardo, who was still using the Hard compound, after having just changed his tyres for the Soft ones.
As a consequence, Ricciardo acknowledges that he anticipated it would be difficult to keep the Aston Martin in his rearview mirror; as a result, the two collided at Turn 2.
"To be honest, as soon as I heard he was on a Soft out of the pits, I was like, 'Oh no, this is going to be tough'," Ricciardo told media, including RacingNews365.com.
"I saw his traction out of [Turn] 1, and I honestly didn't even want to kind of go into [Turn] 2 with him because I knew that he would just cruise around the outside.
"I'd even kind of braked early because I knew if I went in hard, I was going to do exactly what I did. I felt like I gave him margin and it still wasn't enough.
"As soon as I turned, I felt it lock and I knew exactly what was going to happen."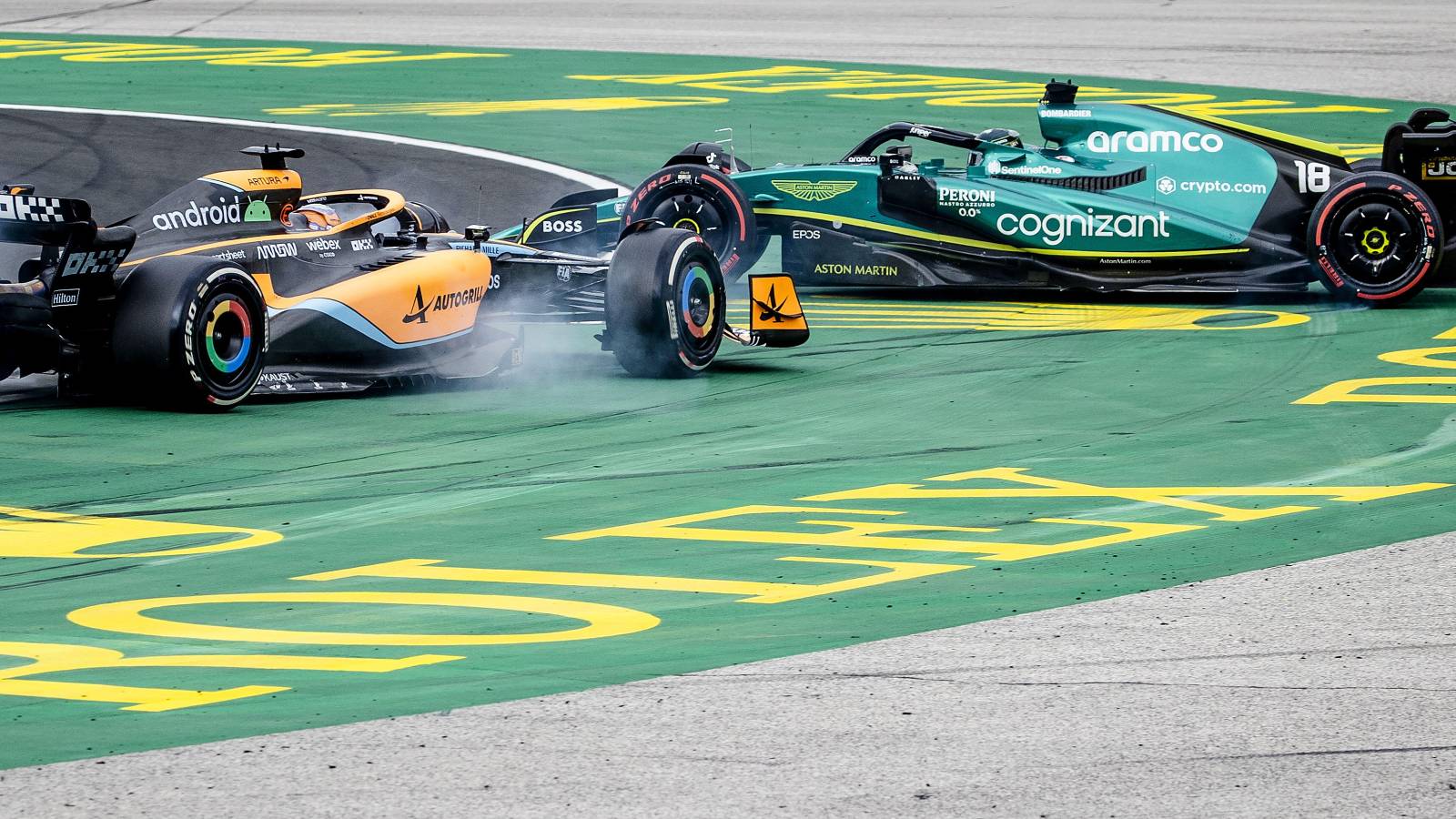 Ricciardo accepts "appropriate" penalty for collision on Stroll
Due to his involvement in the incident, Ricciardo was given a five-second time penalty and two driving points.
The McLaren racer consents to the penalty.
"Obviously [I have] no issue with the penalty there, that was completely fair," Ricciardo added.
Additionally, Ricciardo and Stroll had a talk about what occurred just after race, so there was no animosity between them regarding what occurred.
"I saw him straight away, and he knew straight away. He goes, 'Yeah, I know, the Hard [tyre] was a mess', and [we] had a bit of a laugh," Ricciardo explained.
"But obviously it doesn't change what happened."
The Hard compound, according to Ricciardo, "never really worked," he confesses. He continues, "You could have a little temperature in there and then we obviously had blue flags and you lose it, so just simply, I never got it going.
"The Medium was okay at times, but just tricky, and the Soft at the beginning was nowhere."
Ricciardo was more excited after a second Alpine pass
After qualifying from ninth on the grid, Ricciardo was penalised and finished the race in a lower position—15th—than expected.
Despite his difficulties mostly during Grand Prix, the Australian driver relished a race with Fernando Alonso and Esteban Ocon, whom he was able to pass in a single manoeuvre.
"It was some of the only chatter I had today, because unfortunately we were going backwards most of the time," Ricciardo reflected.
"It got me gee'd up for a little bit, because I could kind of see it transpiring. I knew Alonso was struggling a bit on the Hard [tyre], I saw Ocon come out and I was like, 'They might battle a bit here and I might be able to collect one of them'.
"But then I saw them drift, drift, drift and I thought, 'Maybe I can get both', and I did. Two for one's not common, so I thought I would get a little bit of screen time."
Below are some of the most well-known FORMULA 1 drivers' apparels, all of which are available at reasonable costs. Visit our link now if you are interested in the racing clothing collection:
Daniel Ricciardo, F1, F1 2022, Formula 1, Grand Prix, Lando Norris, McLaren, Lance Stroll, Hungarian Grand Prix