It is officially announced that Jenson Button will be racing for the Garage 56 entry that will take NASCAR back to the Le Mans 24 Hours for its centenary event in June.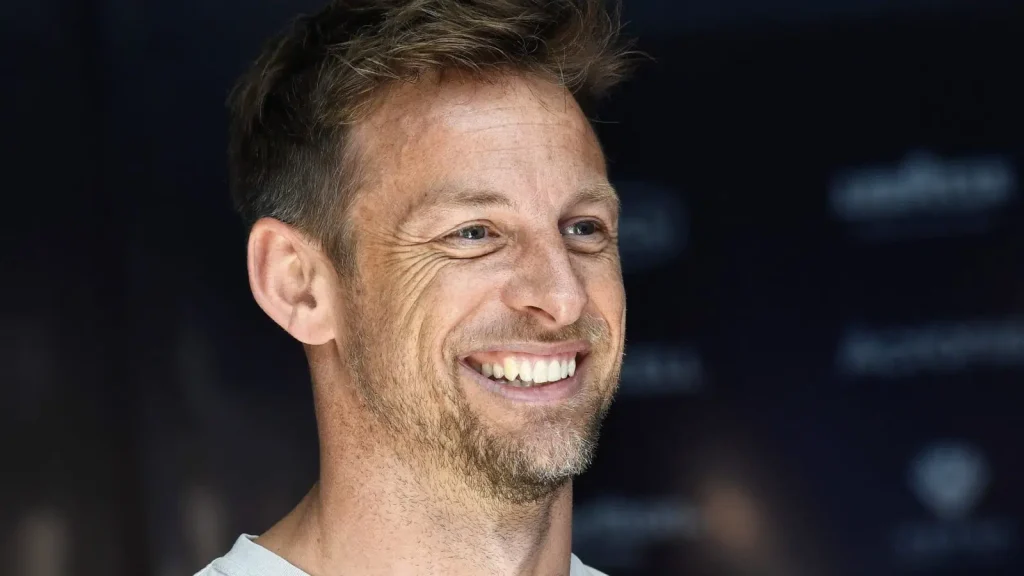 The 2009 Formula 1 world champion will compete alongside 2010 Le Mans winner Mike Rockenfeller and seven-time NASCAR Cup champion Jimmie Johnson.
"It's really special to be here," said Button. "I always thought of myself as a racing driver and I looked for new challenges since my F1 career. To go to Le Mans, I'm very excited to work with an all-star team.
"[The deal came about] through Jimmie a long time ago, I was asking him what he was up to in 2023 because he can't sit still. He said he was hoping to bring NASCAR to Le Mans, and then Rocky invited me to a test at Sebring, and it all started from there. I watched and listened to all the information, and all the steps forward they were making. Looking forward to it."
Johnson continued, "When Rick [Hendrick] called I couldn't resist the opportunity. It's been a big dream of mine to experience Le Mans with this great group of drivers and this team, it's really special.
"The design and intent is to take NASCAR to Le Mans, everyone in France is going to enjoy hearing this car roaring down the straightaways.
"It's a huge honour to represent NASCAR and I have a huge history with the people involved. The car is different from the typically NASCAR vehicle, so it's somewhere between a hybrid of a NASCAR and a prototype."
The Automobile Club de l'Ouest reserves Garage 56 for the "technology of tomorrow and beyond" of cutting-edge machines.
NASCAR, HMS, Chevrolet, IMSA, and Goodyear worked together to create the entry, which is a customized Next Gen Chevrolet Camaro ZL1 racing car.
Initially revealed in March, the initiative will make its premiere at the 2023 Le Mans 24 Hours as a tribute to NASCAR pioneer Bill France Sr., who introduced stock cars to the French endurance classic almost 50 years earlier.
The Hendrick car, which has been racing since November with updated chassis, engine, suspension, and bodywork, has replaced the initial test vehicle used in August at Road Atlanta and was constructed by IMSA team Action Express Racing.
We bring out some of the most well-known NASCAR drivers' apparels , all of which are available at reasonable costs. Visit our link now if you are interested in the racing clothing collection:
Nascar, NASCAR Cup Series, Xfinity, Jenson Button, Garage 56, Le Mans, Le Mans 24, Jimmie Johnson, Mike Rockenfeller