Tony Stewart, a member of the NASCAR Hall of Fame, will compete in the 2023 NHRA season.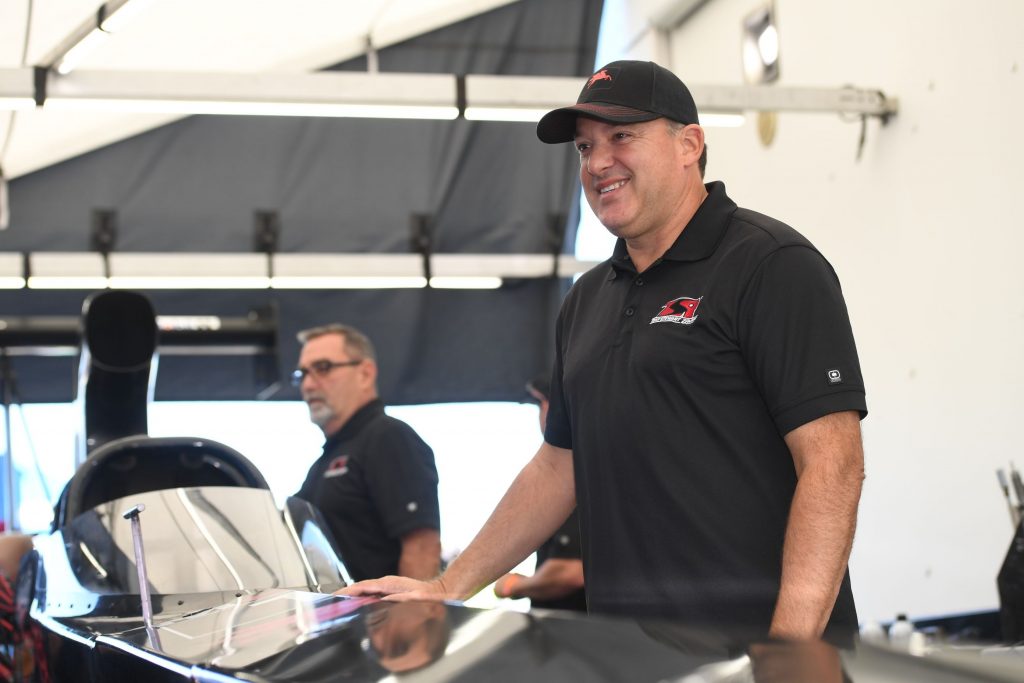 The 51-year-old Stewart will compete for McPhillips Racing in a Top Alcohol dragster. The main sponsor of the car will be Mobil 1.
In the Nevada Nationals the year before, he had his NHRA start, making it all the way to the finals and almost losing out on the victory by 0.0002 seconds.
"I am super excited about the season," Stewart said. "It's been a long winter and I think what's made it feel even longer is the fact that we've been working on putting this package together with the McPhillips family to expand on what we did at Las Vegas last year and get back in the seat.
"I want to keep learning about the sport and have the opportunity to go compete more this year with a team I really enjoy. To be able to go to Vegas last year with the McPhillips family was really special.
"Pops (Rich McPhillips) and Richie (McPhillips Jr.) are an unbelievable family to drive for. Everyone on the crew is a fun group of guys to race with. It's nerve-wracking to try and do something different, but when you have a team like what the McPhillips Racing team has, it makes everything a lot easier."
Stewart co-owns Stewart-Haas Racing in NASCAR and also manages a Sprint Car team. Only his driving skill surpasses his accomplishment as a team owner.
In addition to being a three-time NASCAR Cup Series champion, Stewart has also won championships in the IndyCar, USAC, IROC, and his own SRX Series. There is no way to understate his abilities, and listing all of his accomplishments would take too much time.
"It's hard to sit there and know what expectations we should have for the year," Stewart added.
"I think as long as I keep learning more and more as I go by trying to be more consistent with driving the car, keep it in the groove, trying to stay consistent on reaction times and improve reaction times, those are all goals for me. I want to keep learning and get better every weekend and every race we go to."
The Gatornationals, held at Gainesville Raceway from March 1–5, 2023, will serve as the season's opening event.
We bring out some of the most well-known NASCAR drivers' apparels , all of which are available at reasonable costs. Visit our link now if you are interested in the racing clothing collection!
Nascar, NASCAR Cup Series, Xfinity, Tony Stewart, NHRA, McPhillips Racing