Ty Gibbs experienced his best, earning the 2022 Xfinity Series championship, one week after possibly his worst event as a NASCAR racer.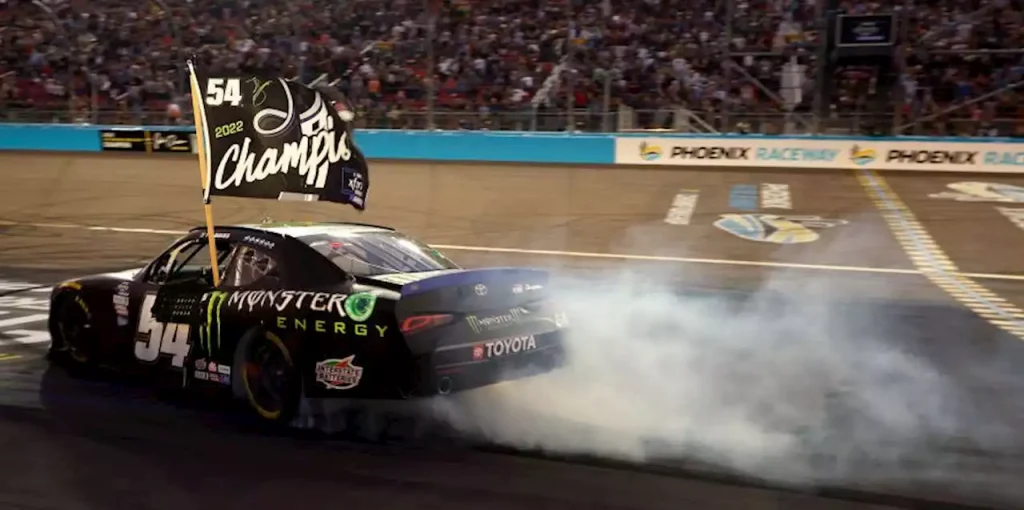 Although Gibbs led the most laps, the closing 25 laps of the race saw him engaged in a frantic three-wide duel with fellow title challengers Noah Gragson and Justin Allgaier.
With 20 of the 200 circuits left, Gibbs overtook Allgaier for the last time and held off Gragson by 0.397 seconds to take the victory and the series championship.
A week ago, Gibbs was widely criticised for crashing Joe Gibbs Racing teammate Brandon Jones on the last lap of the Martinsville, Virginia, race, which led to Gibbs' victory. At the time, Gibbs was already eligible for the Championship4, but Jones needed to win to progress.
After the victory, Gibbs performed a huge burnout to celebrate, but the crowd booed him just as they had during racer introductions.
Gibbs' victory marked his 11th of his career and ninth this year in just 51 starts.
"First off, I just want to say thank you to my team. Every one of these guys, my pit crew, they did an awesome job. They put us here. Great job to my team," Gibbs said.
"You know, what I did last week was unacceptable, and I apologize once again, but it was unacceptable because we could have had two shots to win this deal, and it was stupid from an organization standpoint. All my fault.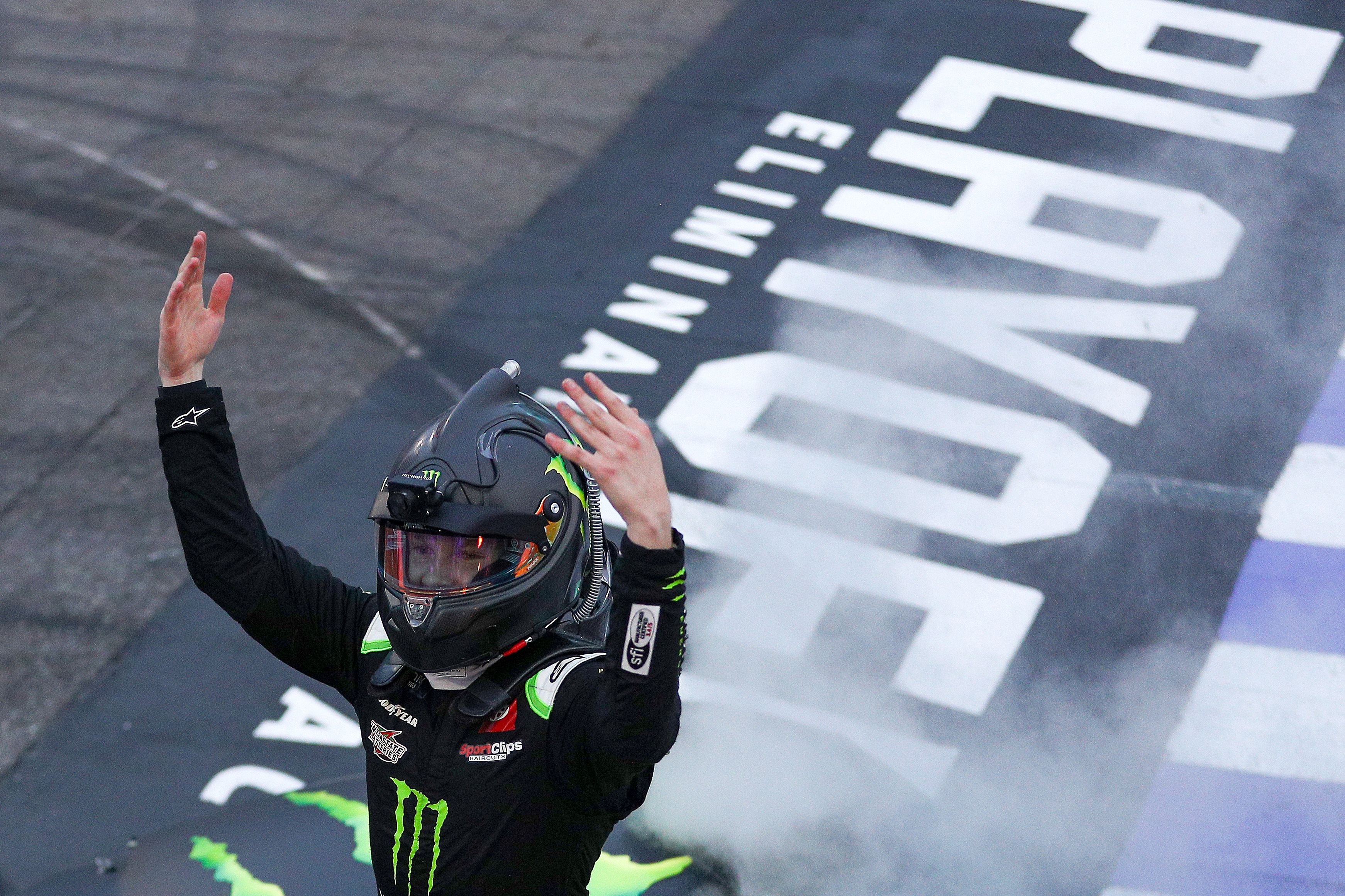 "I can sit here and tell you I'm sorry as much as I can, but it's not going to fix it. I've got to fix my actions. I felt like today I had a good race, felt like I made some good moves. Me and (Allgaier) were racing really hard. I felt like hopefully we put on a great show."
Chris Gayle, the crew chief for Gibbs, praised his racer for being capable of remaining focused despite the accident previous weekend on what was at risk.
"Just think how tough you have to be, how resilient you have to be after going through that last week," Gayle said. "The hardest thing for him was going to be all the stuff leading up to it, man.
"When you got between these two walls on this the race track, that's where he shined today, man."
After a slow pit stop during the last stops on Lap 160 put Gragson sixth on the restart, he had to fight his way back. On a few instances, he was able to decrease the gap between himself and Gibbs to under a half-second, but he was never close enough to a pass for the lead.
"Just didn't have enough for them at the end but it wasn't for a lack of trying," Gragson said. "It sure does suck to lose to someone like that but it wasn't for a lack of effort."
A.J. Allgaier finished third, Landon Cassill fourth, and Allgaier fifth. Fifth-place finisher Allmendinger was the last.
Sheldon Creed, Riley Herbst, Daniel Hemric, Austin Hill, and Sammy Smith made up the final ten.
The last Championship 4 candidate, Josh Berry, finished 13th after striking the wall late in the race.
Below are some of the most well-known NASCAR drivers' apparels , all of which are available at reasonable costs. Visit our link now if you are interested in the racing clothing collection:
Noah Gragson, Justin Allgaier, Grand Prix, IndyCar, Nascar, NASCAR Cup Series, Ty Gibbs, Xfinity, Joe Gibbs Racing, Phoenix