Sergio Perez is the centrepiece of Red Bull's current marketing stunt, which sees the Mexican fire up the streets of New York while driving an RB7 to Miami.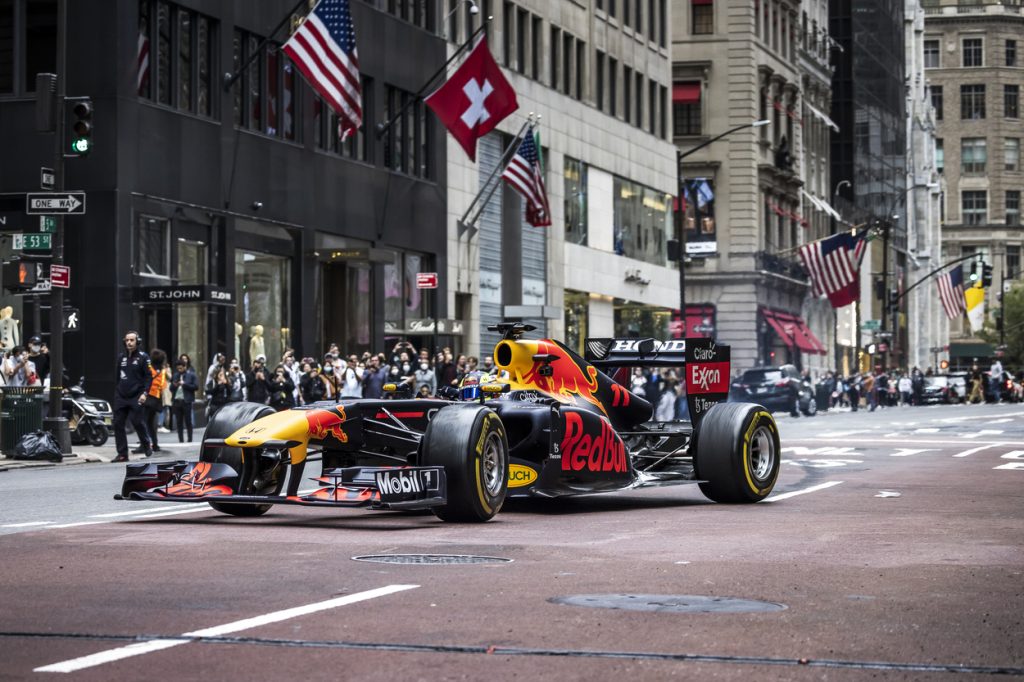 In the run-up to the first Miami Grand Prix, Red Bull has developed an amusing movie featuring Sergio Perez.
The clip is titled 'Race to Miami,' and it follows Perez as he gets a little carried away following a "miscommunication" with Red Bull team leader Christian Horner.
Perez is ordered to race the Red Bull RB7 across New York to Miami in a single day as a consequence of the improbable scenario.
Perez receives assistance from his race team, water skier Parks Bonifay, and Miami Dolphins player Byron Jones, as well as some alligator interference in the promo video!
Perez embarks on a journey through New York's metropolitan roads and the Everglades before arriving at the freshly constructed Miami International Autodrome in time for the inaugural race in the Florida city.
"I loved taking part in my first Red Bull road trip," Perez said of his adventure.
"I remember seeing the one of Daniel [Ricciardo] crossing the Golden Gate Bridge and never thought I would get the chance to be part of it.
"I think Miami is the perfect place for Formula 1; it's a very fun city and there's a good energy there. The track is looking awesome and I can't wait to see all the fans.
"Austin always feels like a home race for me and I think Miami will be similar."
Take a look at the video below to see what we're talking about.
Below are some of the most well-known FORMULA 1 drivers' apparels, all of which are available at reasonable costs. Visit our link now if you are interested in the racing clothing collection:
F1, F1 2022, Formula 1, Grand Prix, Max Verstappen, Red Bull, Sergio Perez, Christian Horner