In a funny clip from 2017, Max Verstappen and Daniel Ricciardo attempt to eat "Durian" fruit, a specialty of Singapore that is forbidden in most of Asian hotels!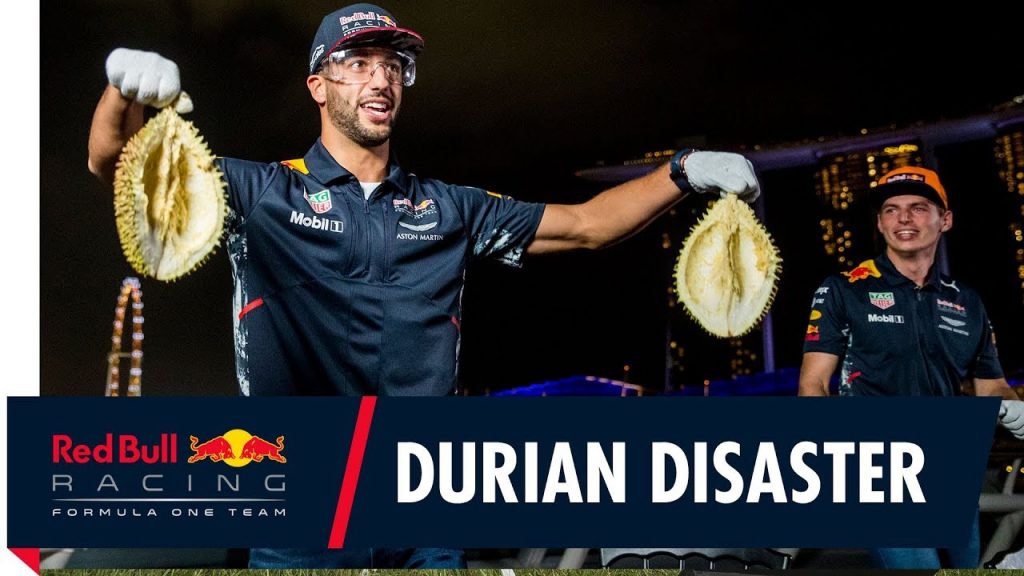 When they were Red Bull teammates, Max Verstappen and Daniel Ricciardo frequently undertook unusual activities and produced some amusing outcomes as a result.
The two compete in the "Durian Fruit Challenge" in this flashback to the 2017 Singapore Grand Prix. The "King of Fruits" and a local delicacy in Singapore, durian is reportedly prohibited in most Asian hotels, according to Red Bull.
Watch the funny video below!
Below are some of the most well-known FORMULA 1 drivers' apparels, all of which are available at reasonable costs. Visit our link now if you are interested in the racing clothing collection:
F1, F1 2022, FIA, Formula 1, Grand Prix, Marina Bay, Max Verstappen, Daniel Ricciardo, Red Bull, Singapore GP