George Russell and Lewis Hamilton address concerns from F1 supporters while discussing skydiving, staying motivated during race weekends, learning salsa, and more.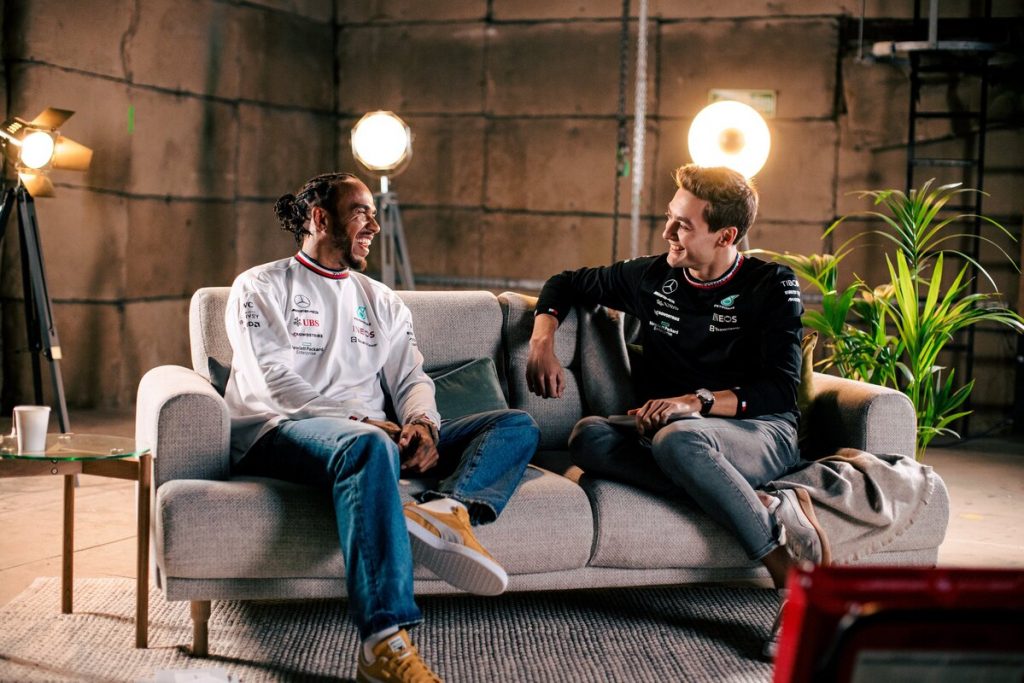 Fans of Formula 1 question Lewis Hamilton and George Russell following their first season competing as teammates.
The British team at Mercedes had a pleasant debut season, with the pair's main focus being on pushing the Brackley team back to the front of the grid.
The two racers respond to questions from fans in a video produced by Petronas about topics like space, salsa dancing, and unusual fan gifts.
View the video here:
We bring out some of the most well-known FORMULA 1 drivers' apparels, all of which are available at reasonable costs. Visit our link now if you are interested in the racing clothing collection!
F1, F1 2023, FIA, Formula 1, Grand Prix, Mercedes, Lewis Hamilton, George Russell, Petronas