The team's 2023 challenger, the MCL37, was started for the first time at the McLaren Technology Centre in Woking, suggesting that everything is progressing according to plan.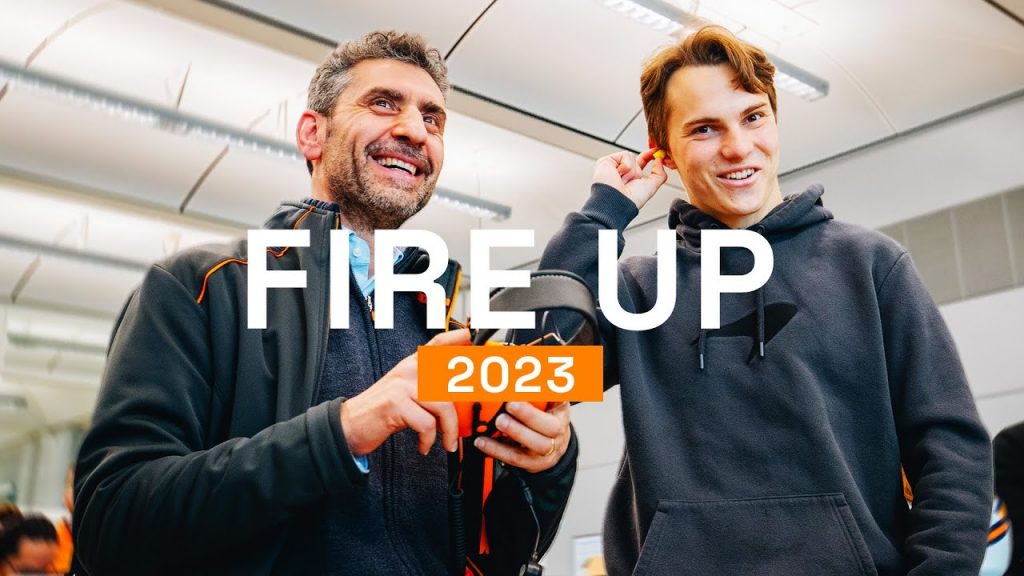 In order to be ready for the 2023 season, McLaren has completed a significant task: the first motor fire up.
McLaren has posted a video of the first documented start-up of their 2023 vehicle, the MCL37, as part of what has become a tradition throughout the preseason schedule.
As a crowd gathers to watch the fire up, McLaren CEO Zak Brown is accompanied by newly hired Team Principal Andrea Stella and rookie racer Oscar Piastri in the video.
Lando Norris, a British driver starting his fifth Formula 1 season, and Piastri will both race for McLaren in the 2023 season.
The 2023 car from the Woking team will be introduced on February 13th.
Take a look of their fire-up below!
We bring out some of the most well-known FORMULA 1 drivers' apparels, all of which are available at reasonable costs. Visit our link now if you are interested in the racing clothing collection!
F1, F1 2023, FIA, Formula 1, Grand Prix, McLaren, MCL37, Oscar Piastri,  Zak Brown, Oscar Piastri, Lando Norris