Before the next Saudi Arabian Grand Prix, Lando Norris discussed McLaren's early-season troubles.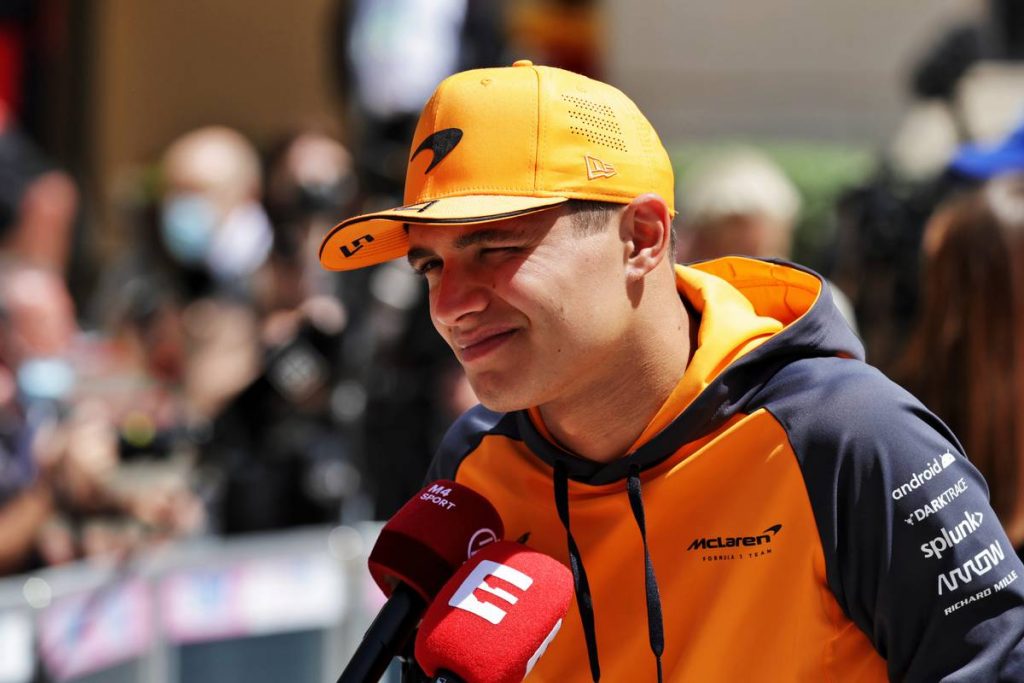 McLaren could be obliged to take an alternative approach to improve their problematic MCL36 car, according to Lando Norris.
Despite their pre-season test in Barcelona showing much of potential, Norris and driver Daniel Ricciardo ended outside the points in the season-opening Bahrain Grand Prix.
McLaren's race in Bahrain was a nightmare, as their car lacked speed and they lost ground to their competitors — Haas, Alfa Romeo, and Alpine all took early leads in the Constructors' standings.
They weren't the only Mercedes-powered squad to suffer during the first weekend, with Williams and Aston Martin both finishing outside the points, although Norris pointed out that Mercedes did try to complete on the podium.
Norris: Maybe we should try something new
In Bahrain, Norris confessed that he may have to get accustomed to fighting towards the rear of the grid until the squad finds a solution to their troubles.
He'll be optimistic that McLaren's Technical Director, James Key, who has previously worked for Jordan, Williams, Force India, and Sauber, has a strategy in place to handle their lack of performance and get them back to the front of the midfield struggle.
"I think it might be our philosophy; it could be many different things," said Norris, speaking to members of the media.
"James is here [at the track]; James is seeing everything and he's understanding what could be going wrong and what might be the issues.
"It's not up to me to say what we've done right and wrong. I think they probably know what they've done right and wrong, or what path they've gone down.
"Maybe we just need to try a different path or something. James will be on top of it, him and his team, and everyone back in [the factory] will be working hard to figure it out."
Norris promises to try his best in the forthcoming races
Whatever the solution for McLaren may be, Norris did not look optimistic that it would be implemented quickly, given the cost cap, which forces drivers to be more conservative with their improvements.
The 2022 Formula One season may have begun with a double-header in Bahrain and Saudi Arabia, followed by a long-haul trip to Australia, but in April, the Emilia-Romagna Grand Prix (Imola, Italy) will be held between two free weekends, giving teams and drivers an opportunity to reflect.
"I know that my job is to just make the most of it, quite simply," continued Norris.
"Of course, it hurts, and it's painful knowing that you can do the best job you've ever done and you can end up P15, or P13, or P16, or whatever.
"But Formula 1 is not always about pure success and podiums, it is also about doing the best job you can, and I think that's the only side of it at the moment, from my side, and us as engineers here, that we can focus on."
He added: "The rest of it is trying to make a quicker car."
Below are some of the most well-known FORMULA 1 drivers' apparels, all of which are available at reasonable costs. Visit our link now if you are interested in the racing clothing collection:
Daniel Ricciardo, F1, F1 2022, Formula 1, Grand Prix, Lando Norris, MCLAREN