After day one of pre-season testing at Sepang, Marc Marquez discusses his MotoGP comeback, his eye injury, and an unfamiliar new Honda.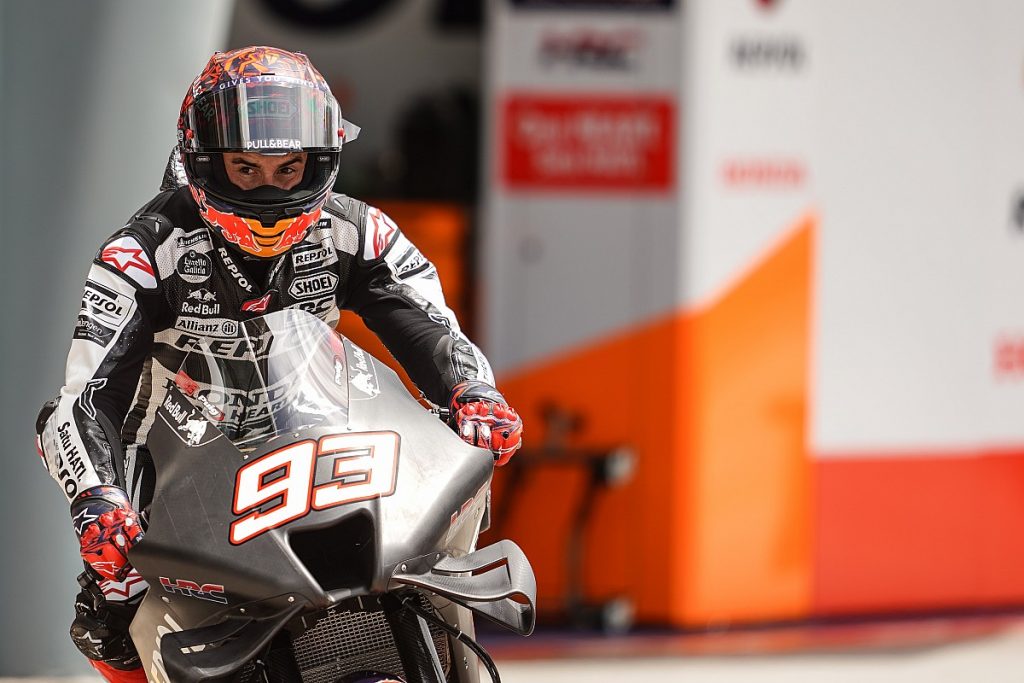 Marc Marquez rode his first MotoGP laps on Saturday in Sepang since winning the Emilia Romagna Grand Prix on October 24.
After an enduro accident that resulted in a nightmare repeat of nerve damage to his right eye, the eight-time world champion was forced to finish the season the same way he had begun it, missing two races due to injury.
The Repsol Honda rider returned to Malaysia on a completely new RC213V, developed from the ground up to compete with the likes of Ducati, which dominated the last rounds of last season.
Marquez finished eighth on the first day, but more crucially, he was able to recover from two falls (Turn 9 and Turn 15) without further eye problems.
"When I spoke to my doctor, it was my first question: If I crash in the Malaysia test, what is the possibility to create the same problem again?" Marquez said.
"And the answer was clear: the possibility is the same that you will have in two years. The nerve problem is there. If you crash tomorrow or you crash in two years and you touch that nerve again, it will be damaged."
A Moto2 crash in Sepang in 2011 revealed the 'weak point' of the nerve in Marquez's eye for the first time.
"I have strong bones because during all the crashes I only broke the humerus. But that nerve specifically, [the doctor] doesn't know why it's my weak point."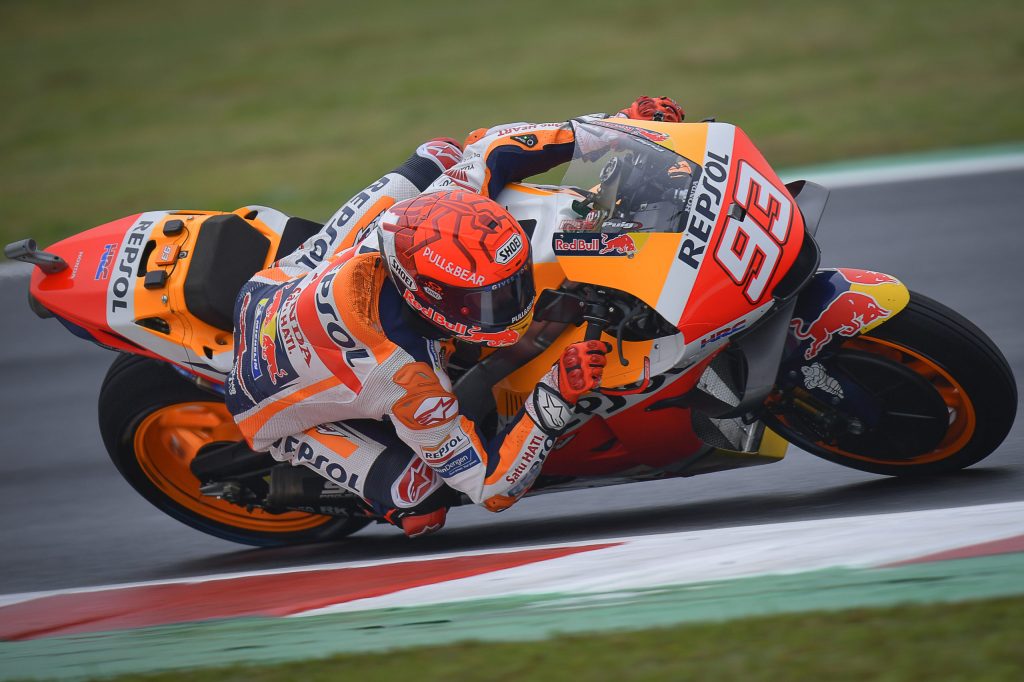 Major modifications to the RC213V, which other Honda riders have described as offering additional rear grip, along with Marquez's long absence from the racetrack contributed to today's falls.
"The bike is different," he said. "Today I had last year's bike too, and immediately I understood that the lap time is easier to get with the new bike. But this creates another problem of course, like always.
"And one of the things that I must learn and understand is that the front feeling has changed a lot. For example, one mistake today was completely my mistake, and one time I crashed and I didn't understand why. Because I didn't make anything strange.
"So all these things plus a long time without riding a MotoGP bike created [a situation] where I still don't understand well the way to ride this bike. The lap time was coming, but I don't know why.
"Still with this bike we need to understand especially the setup we have to use. Because the numbers we had in the past we have to forget."
To gain time, Marquez may have to move away from corner entrance "At the moment, I need to sacrifice that a bit. Today when I tried this, I lost the front."
The uniforms of F1 racing drivers are currently available at the following websites for a reasonable price: