On the final day of the 2022 test, Aleix Espargaro and later Enea Bastianini broke Danilo Petrucci's unofficial 2019 Sepang record.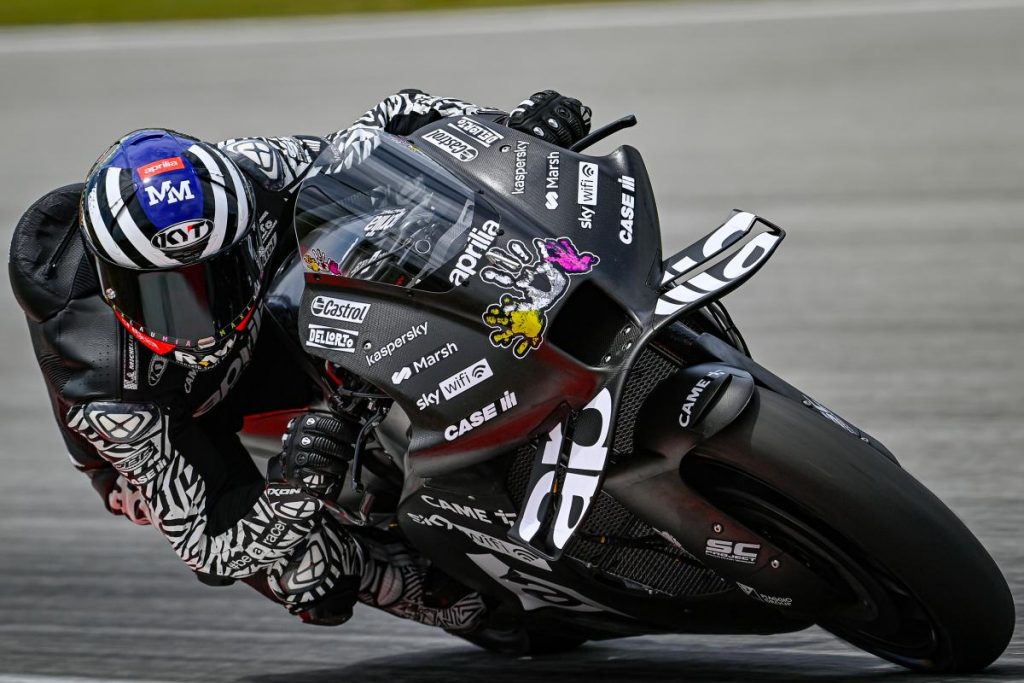 Aleix Espargaro shattered the all-time unofficial Sepang lap record at the start of Sunday's final day of testing after leading an Aprilia one-two on Saturday.
But it didn't last long, as Enea Bastianini went on to beat last year's Ducati GP21 by 0.026s!
During pre-season testing with Ducati in 2019, Danilo Petrucci set the previous unofficial record of 1m 58.239s. On Saturday, Espargaro led day one of MotoGP's first Malaysian laps since 2020, clocking a 1m 58.371s.
The milder morning temperatures meant a quick start on Sunday, with both Pramac Ducati's Jorge Martin and Suzuki's Alex Rins breaking Espargaro's day one best. However, on his eighth lap, the Aprilia rider responded with a 1m 58.157s, which was 0.086s faster than Martin and 0.086s faster than Petrucci's record.
Bastianini, who had finished fourth on the first day for the new-look Gresini Ducati team, then set his 1m 58.131s record on the 13th lap.
The quickest Sepang laps are normally made in the first and last hour of testing, so there's still a potential to see the first 1m 57s lap later today, assuming the rain holds off.
Due to the absence of a Malaysian Grand Prix for the past two years, Fabio Quartararo's 1m 58.576s lap record from 2019 retains the official MotoGP lap record.
Aprilia, which won its maiden podium with the RS-GP last year at Silverstone thanks to Espargaro, is the only factory that still enjoys technical concessions, which means they can change their engine design during the season and have two extra engine changes per rider.
The uniforms of MOTOGP racing drivers are currently available at the following websites for a reasonable price: