Despite a restriction on military aircraft displays, F1 is likely to allow the Red Arrows to do their regular pre-race performance at Silverstone.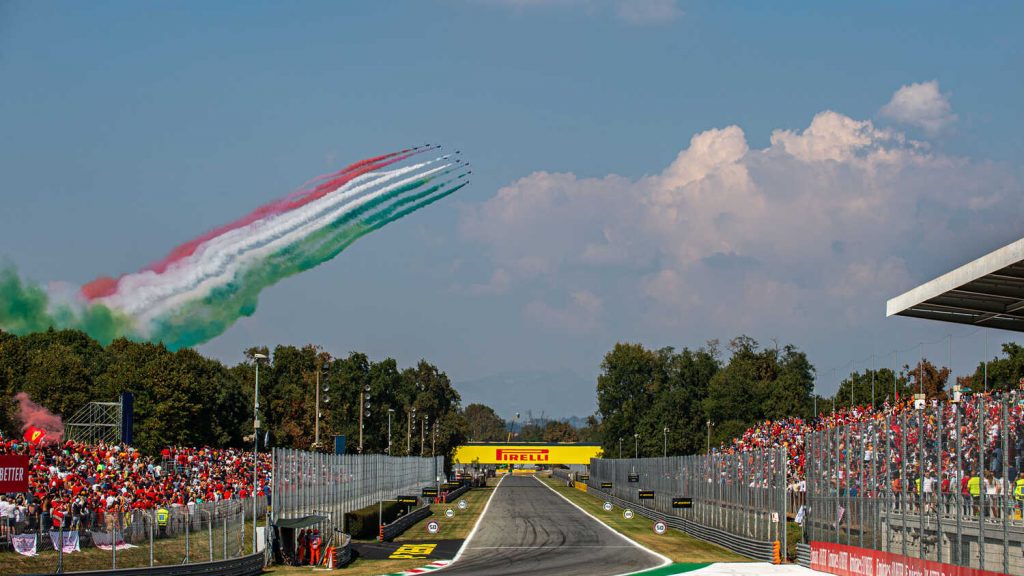 Despite having previously issued prohibitions on demonstrations of military aircraft and those not powered by sustainable fuels, F1 is expected to make compromises by allowing the usual Red Arrows display ahead of the British Grand Prix.
RacingNews365.com reported earlier this week that race promoters for the 2022 Formula One Grands Prix will not be permitted to stage pre-race exhibitions of military aviation aircraft.
Military aircraft displays would not be permitted, according to the original note issued to race promoters, as seen by RacingNews365.com (below). Military aerobatic displays like the Red Arrows were expressly mentioned in a request for more information at the time.
Although RacingNews365.com knows the prohibition was also meant to minimize military posturing by no longer giving a platform for displays of military strength, the reason given was a desire to cut F1's carbon emissions.
A concession is made for the Red Arrows
F1's stance on commercial and civilian flypasts remains constant – promoters and sponsors may arrange such demonstrations as long as the airline or aircraft owners use sustainable fuel sources.
Since that note from F1, RacingNews365.com understands that a concession was granted in response to a request from the British Grand Prix promoter to allow the Red Arrows to fly, despite the fact that the squadron does not fly in military color schemes and consists of former combat aircraft rather than current versions.
The requirement to use sustainable fuels will almost certainly be removed in such cases, as it will be for Red Bull's Flying Bulls displays. Regardless of the type of fuel used, the restriction on combat military aircraft remains in place.
"We would like to update you that for the 2022 season, military aviation activities will no longer be permitted to be part of F1 races going forward," F1 wrote in a note to race promoters.
"This new policy supports our sustainability objectives in reducing carbon footprint. Please be advised commercial flyovers using sustainable fuel can be accommodated at F1 races and we are happy to discuss with you for your race.
"As you are aware, aviation activities are not covered under a promoters' policy and therefore we request that promoters obtain from the airlines proof of insurance coverage in order for commercial flyovers to take place.
"Activities will not be added to the timetable unless first approved in writing by Formula 1 and after the appropriate insurance has been received and signed off by contractual deadlines."
The uniforms of F1 racing drivers are currently available at the following websites for a reasonable price: