More information about Sebastian Vettel's impending retirement from Formula One and his strategies for maintaining the relationships he has made over the years have been shared.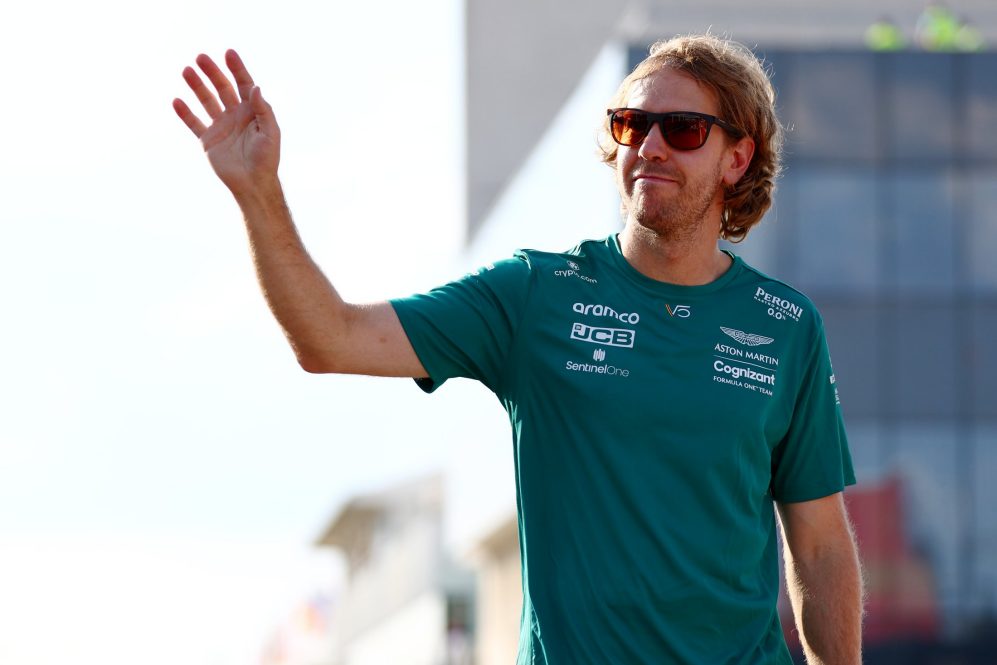 Sebastian Vettel has explained how, after he quits from racing, he hopes to maintain contact with some specific people in the F1 paddock. This will be his "most significant legacy."
Before the Hungarian Grand Prix, Vettel made the announcement that, after 15 years competing at the highest level, he will retire from the motorsport at the completion of the 2022 season.
With Red Bull in the early 2010s, he won the majority of his races, earning him four World Championship crowns and 53 victories to date.
BMW In addition to Aston Martin, Vettel has also raced for Sauber, Toro Rosso, Ferrari, and other teams in the past.
Vettel is eager to keep his F1 friendships
When questioned about the legacy he has left behind in the motorsport, Sebastian Vettel emphasised the numerous people he has met and the connections he has made.
Lewis Hamilton, who previously said that "it's been an honour to call you a competitor and an even greater honour to call you a friend," was also mentioned by Vettel.
"I had a similar question, 'What do you keep?', and I said, 'I will keep a lot of silverware!'" Vettel told media, including RacingNews365.com.
"But I think more than that is really the memories, the emotions, the highs and the lows, the people that I've met.
"Lewis is obviously one of the central figures in the last years, [one of] the friends I made, and that stays. It would be a much harder decision [to retire] if you give up all of that and you lose all these people.
"Obviously, I will not see them as regularly as now and it will be very different, but it's the friendships, the people, and the relationships that stay.
"That's probably the biggest one that I'm looking forward to keeping, and the most meaningful legacy."
Vettel on moving over for the "new kids on the block"
Regarding his successes in Formula 1, Vettel acknowledges that "we all have our time" and lauds the next generation of rising stars.
He added: "I think we all have a limit. Obviously, if you achieve more then it's a little bit further, you're pushing that a little bit further.
"But I think it's good; there are new kids on the block and they're doing great. The time today and tomorrow belongs to them, so that's just how it goes.
"We all have our time and I think, most importantly, we make the most of it and we enjoy it, and then move on and make room for the next ones."
Below are some of the most well-known FORMULA 1 drivers' apparels, all of which are available at reasonable costs. Visit our link now if you are interested in the racing clothing collection:
Aston Martin, F1, F1 2022, Fernando Alonso, Formula 1, Grand Prix, Lance Stroll, Sebastian Vettel