Valtteri Bottas has been hailed by Zhou Guanyu as one of the "nicest" teammates he has ever had, and the Chinese player acknowledges that the Finn has been supportive in offering pearls of advice.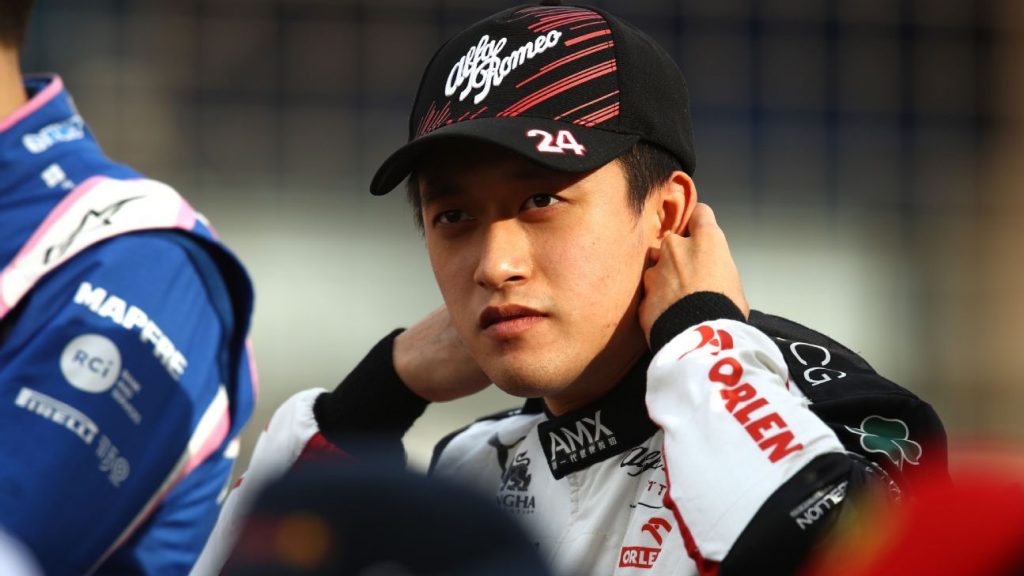 The best word of advice Valtteri Bottas ever provided Zhou Guanyu before his Formula One start has been disclosed.
The Finnish racer, who has been competing since 2013, and the Chinese racer, who is the lone newbie on the 2022 grid, forged a whole new lineup at Alfa Romeo. The Finn has been competing since 2013, and throughout his five-year tenure with Mercedes, he has amassed 10 victories.
Bottas is one of Zhou's sports career "nicest" colleagues, and the two have a good working relationship.
"[He's] a very great teammate," Zhou told the Beyond The Grid podcast.
"He's so nice. He's probably one of the nicest teammates I worked [with]. The last time I had a teammate that nice is probably Callum [Ilott, in Formula 2].
"Valtteri is great because with all his experience, he was able to not just answer all [my] questions, sometimes he was even asking me, 'How do you feel? Do you have something you want to know even more about?'"
Zhou commends Bottas' strategy
Prior to his maiden Formula 1 race in Bahrain, Zhou considered Bottas' strategy to be especially useful.
"I remember that very well, in Bahrain he said, 10 minutes before the pit lane opened, before we put the helmet on, he was actually asking me, 'Do you have anything [you want to ask?]', because he knew how nervous I was," the 23-year-old said.
"It's your debut in Formula 1. Since then, we've been working along so well together, and [it's] also nice [that] we have a very similar driving style, so [on] the feedback of the car we [are] always quite equally matched.
"For the direction of the team, it's very great for development. So far [it] has been very good, and we always try to maximise all the potential."
The best guidance Bottas has offered Zhou
Bottas' remarks at the season-opening event came to mind once more when Zhou was questioned what the favourite piece of advise Bottas had ever given him.
Zhou explained: "He said to me, 'This is your first qualifying session, and then you have to just take it step by step. Don't think you have to give it everything on first try. If you can't do it, you still have another try to do it.'
"It just kind of calmed me down. And also, for example [in] Baku, a quarter of the way through the season, he was like, 'Here you have to just go to the finish. It's the first thing you need to do in Baku'.
"That was before the race, he was like, 'Just go to the finish, you never know where you will finish'.
"Things like that just motivate [me], and just help me a lot to [become] better."
Zhou's positive comments from Bottas
Zhou has received similar accolades from Bottas, who lauded him for his effort during the Azerbaijan Grand Prix weekend in which he outperformed the Finn in qualifying.
"It was obviously his biggest struggle in Baku, but I was able to, on Friday, match his pace," Zhou continued.
"I think [it's something] everyone is happy to see, also him, because then we really can push each other to find this final few tenths where we have our full potential in the car.
"I think [that] weekend was a very strong performance for me, and [I'm] just very happy to continue working that way. But then [I] wouldn't be there without his help, and I think we are very good teammates."
Even Zhou has discovered that he enjoys Bottas' favourite coffee.
"Imola was the first time I tried his 'homemade' coffee in the motorhome," Zhou admitted.
"I [didn't] drink coffee before this year, and was never drinking coffee before arriving in F1.
"But then with all these early mornings I have to do – not on track, but media activities and all the other things – I have to stay awake, and that's the thing.
"I [have a coffee] also before some races and qualifying sessions, just to help me to reset myself. I love coffee quite a lot now, but I'm not in the level of Valtteri, nowhere near!"
Below are some of the most well-known FORMULA 1 drivers' apparels, all of which are available at reasonable costs. Visit our link now if you are interested in the racing clothing collection:
Alfa Romeo, F1, F1 2022, Formula 1, Grand Prix, Valtteri Bottas, Zhou Guanyu