Nyck de Vries, who previously drove as Mercedes' backup, is now leaving the team in order to take a full-time F1 ride with AlphaTauri in 2023. But before sending him out, the Silver Arrows had to give him their customary send-off in Abu Dhabi.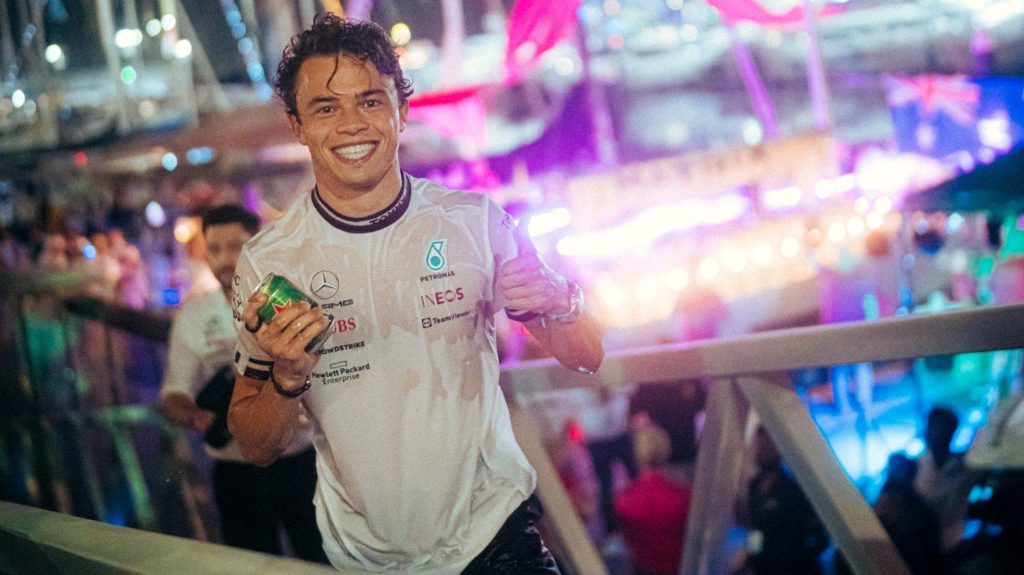 As Nyck de Vries gets ready to join Red Bull's sister squad AlphaTauri in 2023, Mercedes has given him a send-off to appreciate.
After the Abu Dhabi Grand Prix, the Dutchman's responsibilities as the Silver Arrows' backup racer officially ended on Sunday. He will now test for a new team during the upcoming week of post-season testing.
As a result, he bid Mercedes farewell at the Yas Harbour Circuit following the race, participating in one of the squad's customs that sees departing members "dumped" in the marina.
Afterwards, the crew of the Silver Arrows tied de Vries to a trolley often used for transporting tyres and brought him to AlphaTauri.
Below is video of de Vries' emotional leaving!
We bring out some of the most well-known FORMULA 1 drivers' apparels, all of which are available at reasonable costs. Visit our link now if you are interested in the racing clothing collection!
Abu Dhabi GP, Abu Dhabi Grand Prix, F1, F1 2022, Formula 1, Mercedes, Nyck de Vries, Grand Prix, AlphaTauri, Silver Arrows