The new Alfa Romeo driver Valtteri Bottas feels he can help his current squad climb the grid in 2022 by bringing his Mercedes knowledge.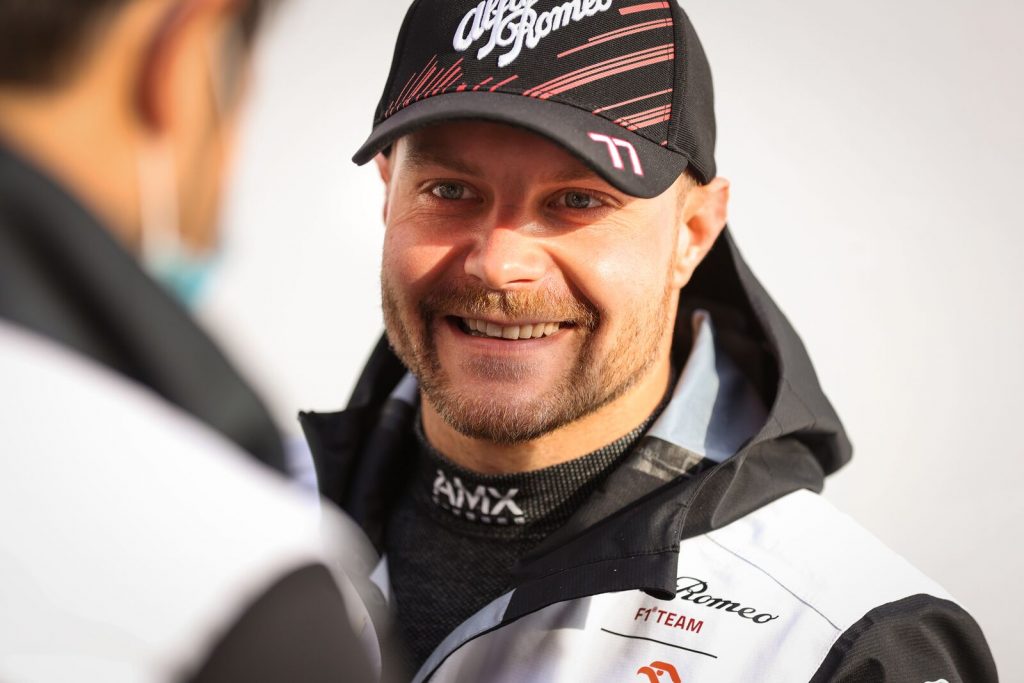 As he adjusts to work at Alfa Romeo, Valtteri Bottas has stated that he believes he can be the "greatest version of himself" in 2022.
Bottas was able to compete for frequent podiums and wins during his five years with Mercedes, but he now faces a fundamentally different problem as the de facto team leader at Alfa Romeo with rookie signing Guanyu Zhou.
Despite his extensive Mercedes experience, Bottas stated that he is keen to continue learning and improving as a driver, and that his finest days are still ahead of him.
"I absolutely feel that I have still got so much to do to get better and so much more to give to the sport," he told media, including RacingNews365.com, during testing in Barcelona.
"As a driver, I think you never ever stop learning as long as you want it. So, I'm always looking at areas where I can be better and it truly feels like now I can just be the best version of myself instead of trying to be something else and trying too hard.
"But, in the end, it is going to be a team effort. I don't see me as the only leader of the team. We're in this together, that is the feeling."
Bottas: I've been with a team that knows how to win
Bottas, who has raced for Williams and Mercedes, is ready to put his ten years of expertise in the sport to good use in guiding Alfa Romeo forward from near the back of the grid.
"Of course, I can guide the way they go if I feel like I have experiences from the past," Bottas said.
"But, in the end, we're in this together with Guanyu [Zhou] and the whole team and with Robert [Kubica] as well.
"It's been a nice atmosphere and I'm more than happy to be here.
"I've been inside a team that knows how to win, what it really takes in terms of the teamwork, of the machinery, and how you work.
"I think with a team spirit, I've learned so much that actually if you can get the spirit up, it really boosts the performance in every area.
"Of course, I've gotten some technical knowledge as well and learned a few things about driving along the way," he laughed.
"So I'll try to put all those things to the best use."
Several racing suits inspired by F1 racing drivers are currently available at the following websites for a reasonable price:
Alfa Romeo, F1, F1 2022, Formula 1, Grand Prix, Kimi Raikkonen, Valtteri Bottas, Mercedes