When the FIA attempted to prohibit racers from donning jewellery early in the 2022 season, Lewis Hamilton has explained how he misbehaved with the organisation.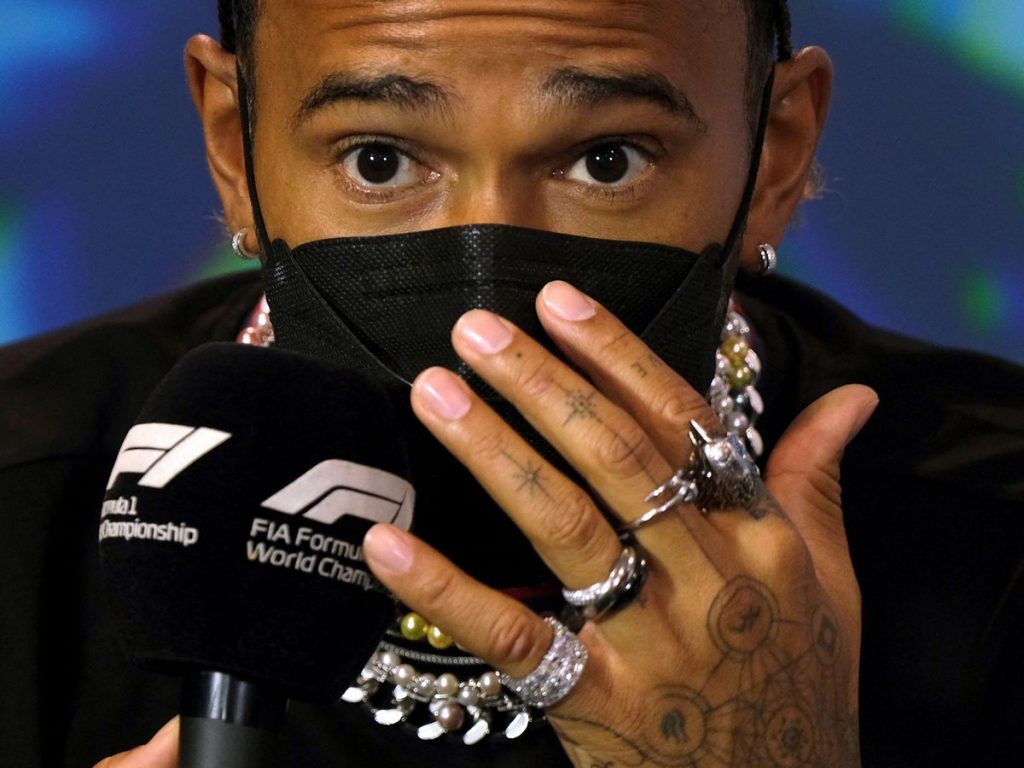 When the FIA attempted to prohibit Formula 1 racers from donning jewellery throughout Grands Prix, Lewis Hamilton has confessed to messing with the organisation.
When it comes to the rulebook in 2022, F1's new Race Directors, Niels Wittich and Eduardo Freitas, have adopted a strict stance. They have begun enforcing a 2005 rule that prohibits racers from wearing jewellery inside the vehicle.
The regulation wasn't strictly enforced, so it wasn't an issue for the majority of drivers, although seven-time World Champion Hamilton has raced for several years while sporting piercings and earrings, and several other racers have been seen wearing wedding rings.
At the Miami Grand Prix in May, when the prospect of a suspension loomed, Hamilton arrived at the press conference decked up in as much jewellery as he could carry.
The British racer has now admitted that he troubled the governing body about his body piercings.
Hamilton confesses having a "false" piercing
Although Hamilton did give in to the FIA and take out his earrings, his nose piercing is still very much in place.
Since it had got stuck in place and would have taken minor surgery to remove, he had been given a few race exemption to do so.
The rumour mill went into overdrive after Hamilton's Miami statement, but he has since said that he never intended to remove it.
"I said, 'I can't remove at least two of them [piercings]. One, I can't really explain where it is,'" Hamilton recalled in an interview with Vanity Fair.
"I was just f***ing with it. I don't have any other piercings anywhere.
"But I love that there's there this thinking: 'Sh*t, has he got his balls pierced?'
Hamilton thinks the FIA's jewellery ban was targeted at him
Hamilton received a two-race exemption from the FIA's proposed ban in Miami; the exemption was scheduled to end in Monaco.
The can was kicked further down the track to the British GP, where this new deadline quietly passed, but when F1 arrived in the Principality, his nose piercing was still in situ.
Despite continuing to compete and having no intention of giving up, Hamilton does feel that the FIA's efforts to uphold its own regulations unfairly targeted him.
"I mean, yeah," he continued to Vanity Fair.
"Because I'm the only one that has jewellery on really.
"People love to have power, and to enforce power."
Below are some of the most well-known FORMULA 1 drivers' apparels, all of which are available at reasonable costs. Visit our link now if you are interested in the racing clothing collection:
F1, F1 2022, Formula 1, Grand Prix, Lewis Hamilton, Mercedes, FIA