After eight years of success, Mercedes had a difficult season, but Lewis Hamilton gave many encouraging words for the squad as they prepare to rebound for 2023.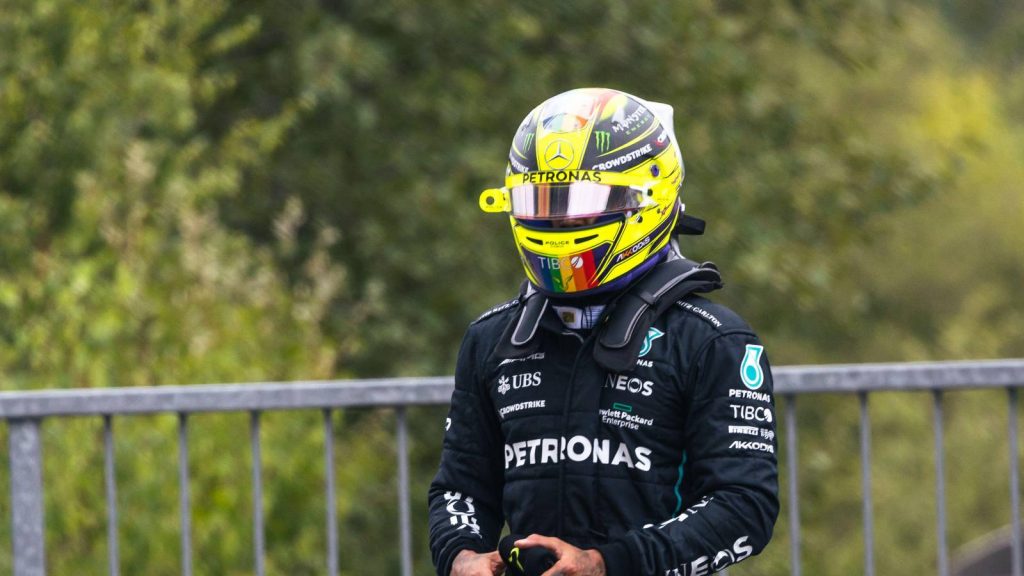 Mercedes had a difficult season since they were unable to maintain their eight-year dominance of Formula 1.
After the team's worse performance in the championship since placing sixth in 2012, third place, Toto Wolff said the year was "character building" for the squad.
In their UK factory at Brackley, Lewis Hamilton gave the crew some encouragement and advice, saying that they could have easily "given up" and made it a winless year, but they persisted to recover some accomplishment.
"We kept pushing and didn't give up. We could have easily given up when you see what we faced. I didn't see that. Everyone, every individual is so important to us and to get us back to the front of the grid," said the Briton.
View his full speech in the video down HERE!
We bring out some of the most well-known FORMULA 1 drivers' apparels, all of which are available at reasonable costs. Visit our link now if you are interested in the racing clothing collection!
F1, F1 2022, Formula 1, George Russell, Grand Prix, Lewis Hamilton, Mercedes, Toto Wolff