After putting together a qualifying drive to defeat Max Verstappen, Charles Leclerc will begin Sunday's Bahrain Grand Prix from pole position.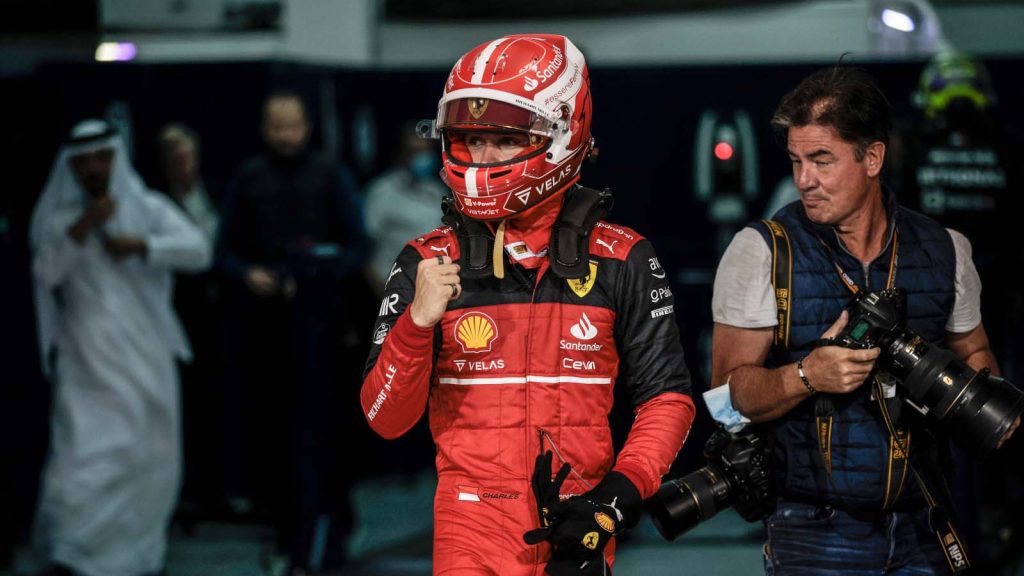 Despite securing pole position in qualifying for the Bahrain Grand Prix, Charles Leclerc revealed that tyre issues prevented him from unleashing the full power of his Ferrari car.
Under the lights in Sakhir, the 24-year-old secured his 10th pole position of his F1 career, edging off Red Bull's Max Verstappen.
He accomplished it by setting a fast lap in the dying minutes of qualifying, knocking Carlos Sainz off temporary pole and taking the lead in the teammate duel.
Leclerc: I just put everything together
It was no surprise when Leclerc defeated Verstappen and Sainz to pole on Saturday, despite being in second place going into the final Q3 runs.
"It was just putting everything together," he told media, including RacingNews365.com, when asked where he felt he had found the vital lap time during that final run.
"Before that, it was a bit too messy, there was always a mistake here and there and, on my first lap, I nearly lost it in Turn 7, which was quite tricky!"
He added: "I still managed to put everything together, more or less."
Leclerc believes Ferrari could go much quicker
However, Leclerc claims that his pole-winning lap fell short of what his car was capable of, owing to his lack of understanding of the sport's new 18-inch tyres.
"I was struggling with the tyres; especially during the first sector, I've been struggling a lot," he openly admitted.
"On the last run, it felt a little bit better for that, but we still need to understand it, because it didn't feel as good as it did for the [rest of the] weekend.
"So yeah, there was maybe a little bit of performance left there."
Below are some of the most well-known F1 drivers' uniforms , all of which are available at reasonable costs. Visit our link now if you are interested in the racing clothing collection:
Carlos Sainz, Charles Leclerc, F1, F1 2022, Ferrari, Formula 1, Grand Prix